The NHC is founded on the principle of industry partnerships, working together with business to accelerate innovation and productivity growth in the biosciences.
Bioinformatics, genomics, proteomics, metabolomics, synthetic biology and bioimaging have all seen transformation in production and applications and enhancing skills and capabilities is essential.
To deliver this the NHC is focused on:
delivering a responsive portfolio of outstanding technical, leadership and digital education and training, based on a deep understanding of recruitment and retention needs to support workforce planning
growing an internationally competitive applied research community with access to world-class facilities, collaborating with industry to solve business challenges
forming mutually beneficial research and innovation partnerships with businesses and key intermediaries to accelerate innovation and productivity growth
---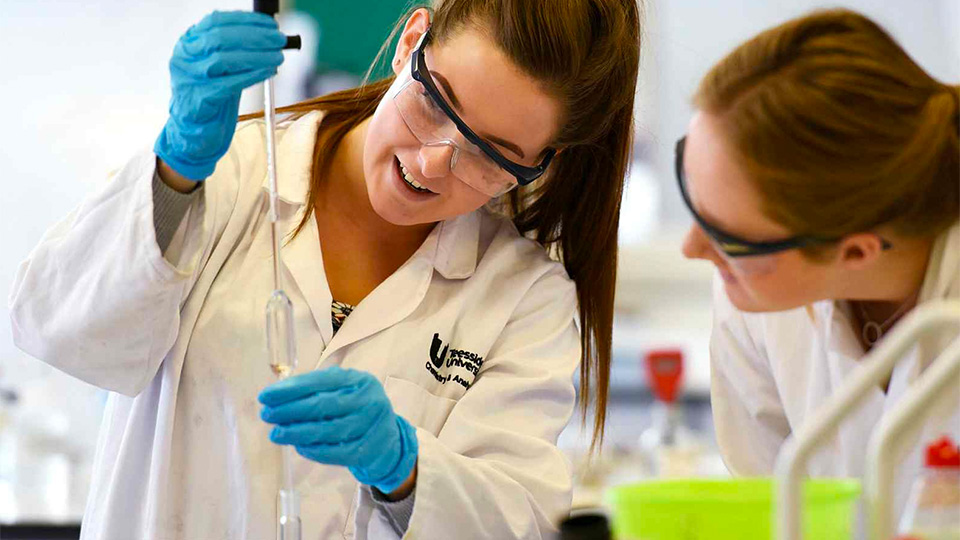 Industry research, innovation and knowledge exchange
The centre's state-of-the-art analytical and digital infrastructure will support basic and applied research in the biosciences and across disciplinary boundaries, aligned to academic excellence and industry needs.
Digital and data science expertise underpins research and manufacturing. The NHC will enable businesses to grow digital capability within their workforce, harnessing data analysis, modelling and simulation techniques, and virtual and artificial reality to achieve significant productivity gains.
The NHC will have an engagement programme bringing student and graduate talent, academic expertise, research and business know-how to support individual bioscience companies with knowledge exchange collaborations.