Flow cytometry for advanced therapies
Duration: 4 days
Price: £2,250 + VAT
Dates: Wednesday 10 - Friday 12 May 2023
Delivered in partnership with our strategic partner Beckman Coulter, this three-day course combines lectures and hands-on practical sessions to introduce flow cytometry for the characterisation of advanced therapeutic products.
Delegates will be introduced to standard procedures, their underlying principles and how these procedures are applied within the field of advanced therapy research, development, and manufacturing.

Through various laboratory activities, delegates will experience the cutting-edge equipment housed at the National Horizons Centre including a Beckman Coulter Moflo Astrios EQ Cell Sorter for cell analysis and cell sorting plus a Beckman Coulter CytoFLEX cytometer within a regulated environment due to its 21 CFR Part 11 compliant software.

Upon completion, delegates will have a deep understanding and experience of state-of-the-art flow cytometry techniques and methodologies and appreciate the current and future challenges in applying this technology to advanced therapies biomanufacturing.
Topics covered:
Flow cytometry fundamentals
Fluorescence compensation
Cellular assays and DNA content analysis
Protein detection and quantification
Cell sorting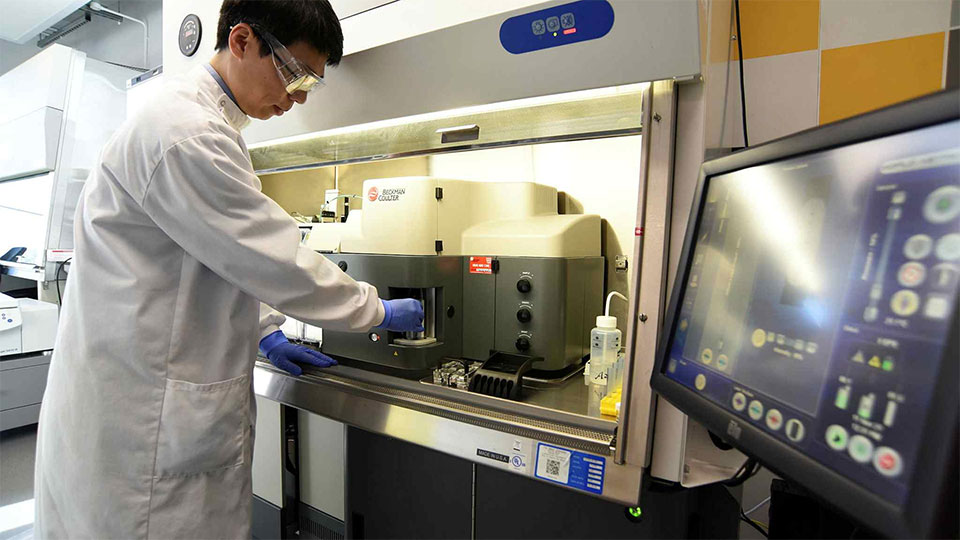 Training partners
Who should attend:
Scientists new to flow cytometry and cell sorting. Individuals interested in widening their knowledge about design, optimisation, and troubleshooting of flow cytometry processes. R&D scientists who would like to review the basics of flow cytometry and cell sorting.
Course dates
Wednesday 10 - Friday 12 May 2023
For more information, general enquiries and details of the full agenda, please email CPDNHC@tees.ac.uk
---