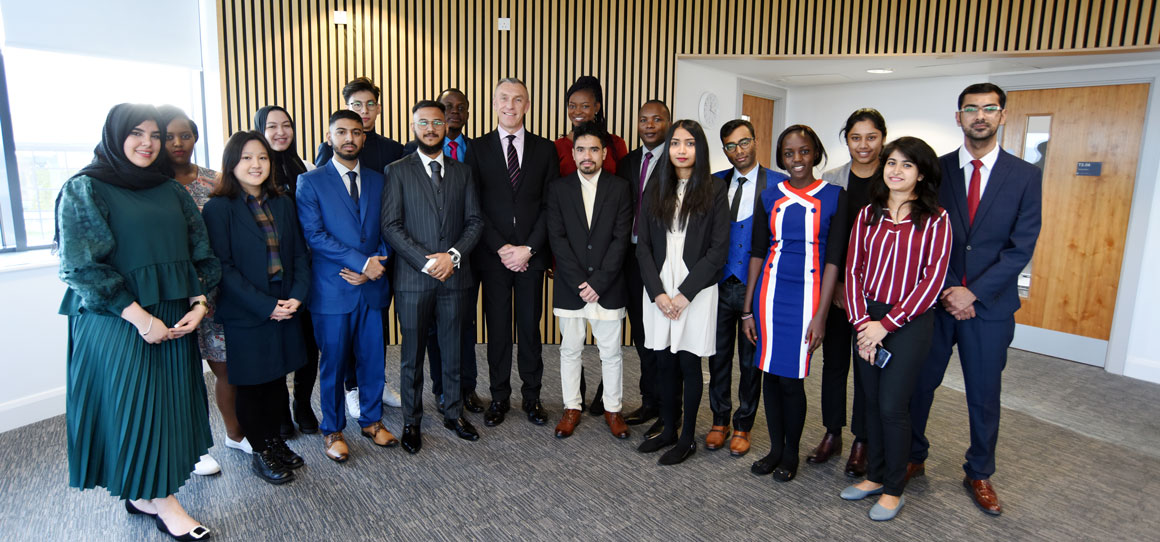 About the Scholarship
This prestigious scholarship recognises applications from outstanding students who can demonstrate their skills and commitment to becoming future global leaders.
There are up to 30 Vice-Chancellor's Scholarships available, of £5,000 each, allocated as a fee waiver in the first year of study.
The scholarships are designed to assist international students, enrolling in January 2024 for the first time at Teesside University, to study an undergraduate degree or postgraduate taught degree.
Point of entry: For students enrolling in January 2024.
Eligibility criteria: To be eligible to apply for the Vice-Chancellor's Scholarship, you will:
Be a genuine applicant, intending to study an international fee-paying undergraduate (including Level 0) or postgraduate taught degree level course, enrolling for the first time at Teesside University.
Start your course in January 2024
Submit an application for consideration
You have paid the deposit amount as stated on your offer letter
You have made your conditional offer firm by accepting it
Please note: The Vice-Chancellor's Scholarship may not be used in conjunction with any other Teesside University Scholarship or Alumni Scholarship.
Applications for the Vice-Chancellor's scholarship are currently open. The deadline for applications is 5.00pm (UK time) on Friday 20 October 2023. Please complete the application form with all requested information prior to submission. You will not be able to edit the application once you have submitted it. Successful recipients will be notified via email once the Scholarship committee has reviewed all applications.
Application Process
Applicants are required to submit a personal statement of no more than 500 words using the application form below, demonstrating:
your outstanding attributes, both personal and academic
your commitment to becoming a future global leader
how you will use your Teesside University degree to achieve your future ambitions.
Conditions of the Scholarship
Successful recipients of the Vice-Chancellor's Scholarship will be required to act as an ambassador for the University for the duration of your studies, which may involve but is not limited to the following:
representing Teesside University at Open Days
contributing to marketing and promotional materials
participating in international student events
acting as a mentor to fellow students
contributing to/creating a blog or vlog to report on your experience at Teesside University.
You are also required to continue to engage with the University as a valued member of our global alumni.