Home ›
PACE - The Policy Think Tank
PACE - The Policy Think Tank for the Tees Valley
About PACE
PACE is a new regional think tank bringing together experts and policy-based research from across the Tees Valley to provide a strong and coherent voice for the region.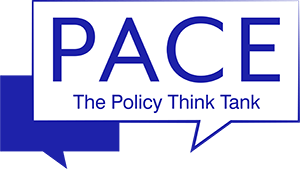 Comprising of key stakeholders from the public and private sectors, PACE:
Provides a forum for discussing and exchanging ideas on a range of national and regional policy issues.
Analyses identified issues and responds with evidence-based solutions.
Provides responses to consultations and calls for evidence.
Commissions research and offers an outlet for implementing relevant research findings.
Produces policy briefings, blogs and thought leadership pieces to shape and influence regional and national policy.
Acting as a curator of the region's voice, PACE will take a lead in shaping and influencing the policy landscape and challenging the narrative around 'left-behind regions' with a positive, solutions-focused approach.
Reports and publications
Latest news
---