Alumni news
There are 10 relevant news articles |

RSS feed | Teesside in the news
---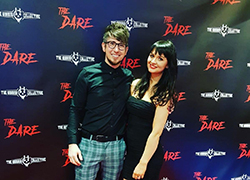 Screenwriter celebrates release of second film
20 July 2020
Screenwriter and Teesside University graduate Jonny Grant is celebrating the release of his second feature film.
---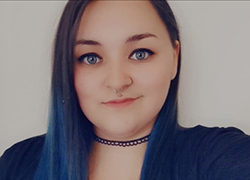 Janelle's plan to follow path to pioneering research
14 July 2020
Janelle Edwards hopes one day to be involved in pioneering research into bacteria and diseases and says her Teesside University studies are helping her on that path.
---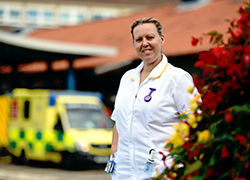 Lisa looks forward to continuing her nursing career
14 July 2020
Lisa Tomlinson is looking forward to continuing her nursing career, even though her plans for a New York trip to celebrate her graduation and wedding had to be put on hold.
---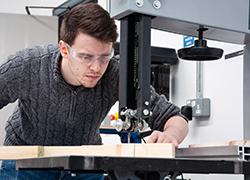 Cameron moulding a successful arts career
14 July 2020
Cameron Lings was already making headlines in the art world while completing his degree at Teesside University's MIMA School of Art & Design.
---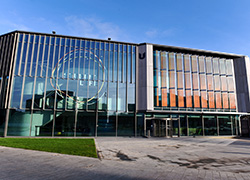 Prestigious award for £13.2 million Student Life Building
07 May 2020
The latest addition to Teesside University's ambitious campus masterplan has received a prestigious industry award.
---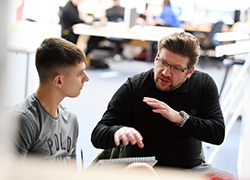 Award-winning designer returns to Teesside University
05 March 2020
One of the UK's leading designers is working with students at Teesside University who are hoping to follow in his footsteps.
---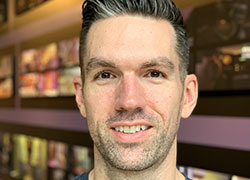 Phil's continued animation success with Pixar
03 February 2020
Teesside University graduate Phil Shoebottom has helped bring to life the stories of some of the world's best known Pixar animated film characters.
---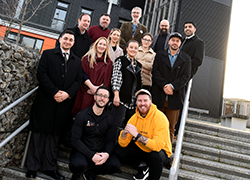 DigitalCity showcases new Tees Valley tech talent
28 January 2020
DigitalCity has started the New Year with more excellent early-stage tech talent from its latest Accelerator programme.
---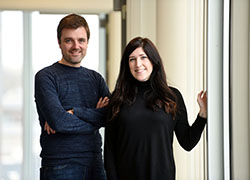 New leadership alumni network established at Teesside University
20 December 2019
Managers and small-business owners across the Tees Valley are coming together to share their expertise, thanks to a new initiative spun out of a successful leadership programme.
---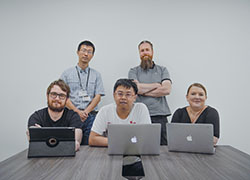 Visualsoft working with Teesside University to glean insights into eCommerce market
10 October 2019
A leading digital marketing agency is working with Teesside University on a research project to gain insights into the eCommerce market.
---