Alumni say...
Graduates from Teesside University span the globe
Here some of our successful alumni detail how Teesside helped them on their career path.
Tell us about your career
We want to shout about your achievements, so can you provide us with a graduate profile? It's a great opportunity for you to promote yourself and your organisation. You might even feature in our publicity materials or in Teesside Graduate magazine.
Tell us about your time at Teesside University
Refresh this page for more alumni views.
Natasha Patel
Doctorate in Clinical Psychology
Natasha has gone on from her course to two contrasting part-time jobs.
'The choice and variety of placements on offer was huge - I was able to shape my training to incorporate my interests.'
Meet Natasha Patel

Mariana Rath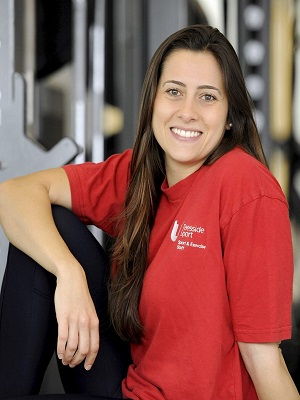 MSc Sport & Exercise, 2015
I really enjoyed the independent learning elements of the course, as they gave me the freedom to explore the subjects in which I was most interested.
Meet Mariana Rath

Haider Zafar
BA (Hons) Creative Visualisation, 2005
Haider has gone on from his Teesside University degree to become a film-maker.
Apart from the obvious learning aspects, I really enjoyed the diversity of students coming from all over the UK and internationally too.
Meet Haider Zafar

Patrick Berry
BA (Hons) TV Production Professional Practice and MA Creative Writing
Patrick has set up a successful business using the skill he learned at Teesside.
'The best part was having real-life professionals taking the classes. To have somebody who knows how the industry works and can offer up experience and tips was so valuable.'
Meet Patrick Berry

Professor Nicole Westmarland

BSc (Hons) Psychology with Women's Studies
Teesside graduate Nicole is Professor of Criminology at Durham University and Co-Director of Durham Centre for Research into Violence and Abuse.
'Teesside University gave me the first step towards doing something I enjoy and want to do in life, rather than just doing a job.'
Meet Professor Nicole Westmarland

Jason McAndrew
BEng (Hons) Instrumentation and Control Engineering
Jason is a graduate instrument engineer with Petrofac in Aberdeen
'Teesside University has an extremely good reputation for engineering, good ties with local industry, and excellent student and careers services that are dedicated in helping students and graduates in their studies and future careers.'
Meet Jason McAndrew