Alumni say...
Graduates from Teesside University span the globe
Here some of our successful alumni detail how Teesside helped them on their career path.
Tell us about your career
We want to shout about your achievements, so can you provide us with a graduate profile? It's a great opportunity for you to promote yourself and your organisation. You might even feature in our publicity materials or in Teesside Graduate magazine.
Tell us about your time at Teesside University
Refresh this page for more alumni views.
Anna Chatzikou

BA (Hons) Business Management
Anna is putting the skills she gained through her degree and volunteering into practice in her current job.
I enjoyed the knowledge, skills and experience I gained, but also the friends I made. A very important factor was working on multiple live projects, which built and expanded my support network.
Meet Anna Chatzikou

Jordan Rowcroft

BA (Hons) Web and Multimedia
Jordan's time at Teesside has led to a job at Visualsoft Ltd.
My time at University gave me the confidence and skills to achieve the goals I wanted from my choice in career.
Meet Jordan Rowcroft

Nicole Beddard

MSc Health Psychology and Clinical Skills
Senior Psychology Technician, Teesside University
Without my qualification or university experience I would not be where I am today. I have met some wonderful people and gained so much knowledge in different areas.
Meet Nicole Beddard

Steven Askham

BA (Hons) Marketing
Steven is now a marketing manager at The Creative Alchemist
'Both the course and the facilities at Teesside University were outstanding.'
Meet Steven Askham

Yngvill Hopen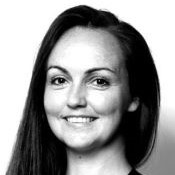 MA Concept Art for Games and Animation
Yngvill's time at Teesside led to her setting up a company with her fellow students.
My time at Teesside made me more confident in my work, and got me started with my contact network, which has been invaluable in the process of getting to where I am now.
Meet Yngvill Hopen

Kate Bancroft

BA (Hons) Leadership and Management
Kate's studies allowed her to develop her skills and progress in her career.
'The course was very well tailored to students working full time.'
Meet Kate Bancroft