Teesside University - our new brand
We have a new and energetic brand that signals to the outside world that we are a confident, exciting and innovative university - University of the Year.
The brand is a visual representation of what we stand for. We're providing opportunity, promoting enterprise and most of all inspiring success.
Our brand
This University is a success story – regionally, nationally and internationally. As the higher education sector becomes more competitive, our new image shows we are inspiring success in everything we do.
More about our new look
A spark of inspiration
We are committed to becoming one of the UK's leading universities working with business.
More about our Spark campaign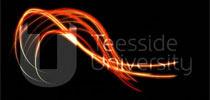 Free goodies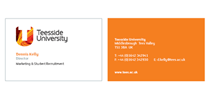 Using the logo
Feedback
If you have any questions which are not answered in our freguently asked section - just contact us with your queries.
Feedback