International conference goes online as it marks its 20th anniversary
An international conference celebrating the application of virtual reality has been hosted online as it marks its 20th anniversary year.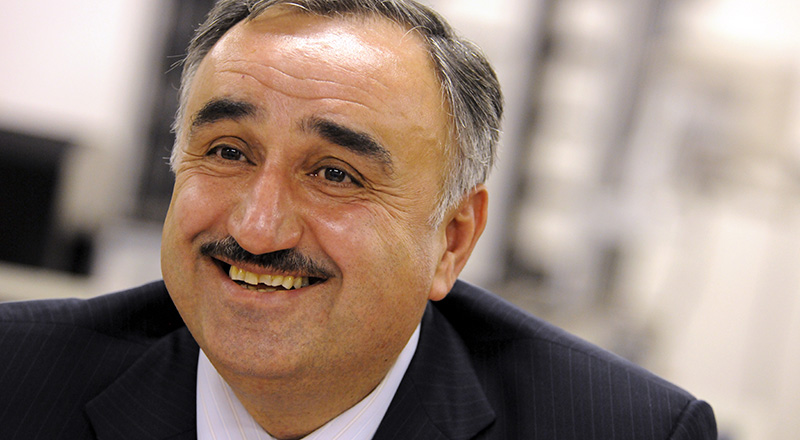 CONVR is a world-leading conference focused on areas of virtual reality, augmented reality and building information modelling. It brings together global participants from both academia and industry.
Professor Nashwan Dawood, of Teesside University's School of Computing, Engineering & Digital Technologies, has been organising the conference since initiating the first event in October 2000.
Each year, scores of participants from across the world meet to discuss and exchange the latest developments and applications of virtual technologies in the architectural, engineering, construction and operation industry (AECO).
This year's event, which was due to have been hosted at Teesside University, was held online, with 40 research papers presented.
Professor Dawood and Dr Farzad Rahimian hosted the conference over three days, with participants from across America, Europe, Australia, New Zealand, the UK and Dominican Republic.
Professor Dawood said: 'We decided to hold the conference online this year due to Covid-19, with the event carefully planned to ensure all participants had the perfect experience.
'We invited leading keynote speakers from industry and academia who spoke on topical subjects and shared their enthusiasm and knowledge. In addition, more than 40 research papers were presented during the two-day conference.'
Dr Rahimian said: 'We received very high-quality research papers presenting the growth and depth of the research activities in different countries. We are planning to publish selected papers in journals.
'CONVR participants are very loyal to the conference and have attended regularly. This year we welcomed a number of first-time participants.'
Find out more about CONVR 2020
---