Home ›
Learning and Teaching Enhancement Conferences
Learning and Teaching Enhancement Conference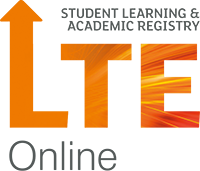 The conferences are designed to promote teaching excellence, encourage the adoption of innovative pedagogies and share best practice across the University and Partner Colleges. Co-creation with students forms an integral component of our conference programme.
Future Facing Learning is a unique pedagogic approach developed at Teesside University, and is designed to equip students with the knowledge, skills and tools to thrive in a complex and uncertain world. The conference will explore emerging Future Facing Learning practices, informed by research, scholarship and industry engagement.
Our Learning and Teaching Enhancement Conferences feature keynote presentations by leading sector experts, which encourage attendees to engage with emerging agendas from across the HE landscape.