Teesside University recognised in UK's best breakthrough list
Teesside University's innovation in the construction sector has today been recognised as one of the UK's 100 best breakthroughs for its significant impact on people's everyday lives.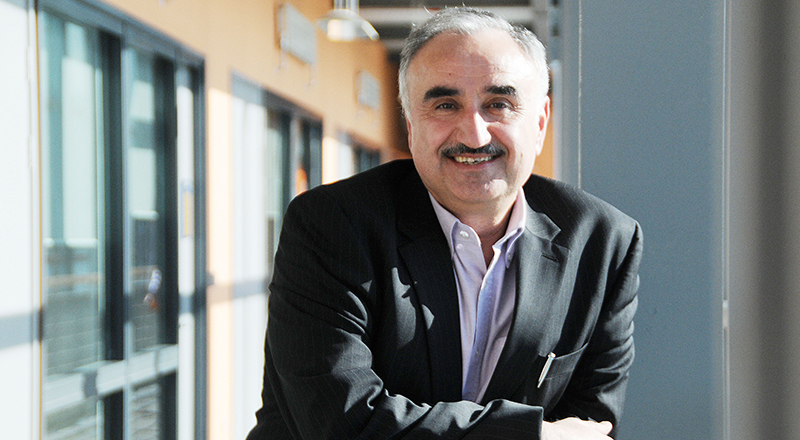 Professor Nashwan Dawood, Associate Dean (Research and Innovation) in the School of Science, Engineering & Design, led pioneering research into the development of integrated 5D modelling – 3D modelling that includes time efficiency and cost management dimensions.
The work, which continues with the Smart Energy Systems and Energy Informatics research group at Teesside University, involves the development of innovative digital technologies for building and energy information modelling processes.
The impact of the research has been far-reaching, with 5D principals being used across the UK, South Korea and Malaysia. It has also been employed in the ground breaking 'Virtual Construction Site' development, which enabled project managers to visualise detailed information prior to commencing construction.
The list of breakthroughs, compiled by Universities UK, demonstrates how UK universities are at the forefront of some of the world's most important discoveries, innovations and social initiatives and also highlights the less celebrated, but vital breakthroughs, that transform lives.
The UK's 100 Best Breakthroughs is part of University UK's MadeAtUni campaign which is shining a spotlight on universities and the difference they make to people, lives and communities.
We are extremely proud of the work of our academics and the difference they are making to people, lives and communities.
Professor Simon Hodgson, Pro Vice-Chancellor (Research and Innovation) at Teesside University, said: 'It is a fantastic achievement for the University to be featured in the UK's Best Breakthrough list. We are extremely proud of the work of our academics and the difference they are making to people, lives and communities.
'The MadeAtUni campaign is an important national intake which aims to demonstrate the enormous impact that the research carried out in the University sector by Teesside University and others has on the lives of individuals, and the success of business.'
Professor Dame Janet Beer, President of Universities UK, said: 'Universities really do transform lives. The technology we use every day, the medicines that save lives, the teachers who inspire – all come from UK universities and the important work being done by academics.
'The UK's Best Breakthroughs list is a testament to the difference that universities make to people's lives and we want everyone to join us in celebrating the work they do.'
The UK's Best Breakthroughs list: 100+ Ways Universities Have Improved Everyday Life was put together in partnership with universities across the UK. The entries cover health, technology, environment, family, community and culture and sport.
---