Home ›
Royal recognition for two Teesside honorary graduates
Royal recognition for two Teesside honorary graduates
Two Teesside University honorary graduates have been recognised by the Queen in the 2021 Birthday Honours list.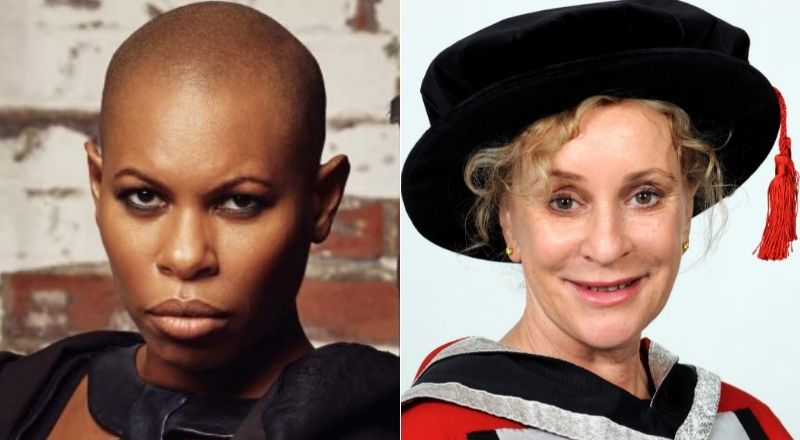 Skin, the iconic leader singer of rock band Skunk Anansie and acclaimed novelist Philippa Gregory have both been recognised for their contributions to their industries.
Deborah Dyer, better known as Skin, was awarded an OBE for her services to music. Skin graduated with a BA (Hons) Interior Architecture & Design in 1989, and was awarded an honorary of Master of Arts from Teesside University in 2000.
Skin co-founded the band Skunk Anansie in 1994 and enjoyed top 40 hits with 'Hedonism' and 'Weak,' whilst their albums 'Paranoid and Sunburnt' and 'Stoosh', have achieved multi-platinum status worldwide.
Commenting about her OBE on social media, Skin said: 'Not bad for a skinny black girl from Brixton who fell in love with Rock & Roll.'
Former Teesside University lecturer and historical novelist Philippa Gregory, the author of The Red Queen and The Other Boleyn Girl, was awarded a CBE for her services to literature and charity. Philippa received an honorary Doctor of Letters from Teesside University in 2010.
She founded the charity 'Gardens for The Gambia' in 1993, which aims to provide a water well for each rural school in The Gambia. The charity also provides wells for women's collective gardens and for The Gambia's only agricultural college in Njawara.
Congratulations to both Skin and Phillipa on their most recent awards.
---