The Edufuturists University of the Year Award recognises the major impact Teesside University is making on students through its forward thinking, innovative, strategic and engaging practices.
The award reinforces the University's commitment to engage with new ways of learning, ensuring our students are equipped with the digital skills, knowledge and expertise to flourish and thrive in an ever-changing landscape.
Our Future Facing Learning programme has placed the University firmly at the forefront of the digital revolution in higher education and we will continue to drive innovation and creativity through digital technology.
The Edufuturists University of the Year Award is the latest in a long line of accolades for Teesside University which showcase its commitment to digital teaching and learning.
Teesside University has been recognised for its relentless pursuit of cutting-edge practice. Higher education is a space where revolution is happening, and Teesside are indeed leading the way.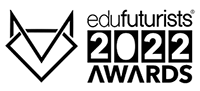 Register your interest by emailing our team or giving us a quick call today.
---