Festival of Wellbeing 19-30 November 2018
The Festival of Wellbeing takes place from Monday 19 to Friday 30 November.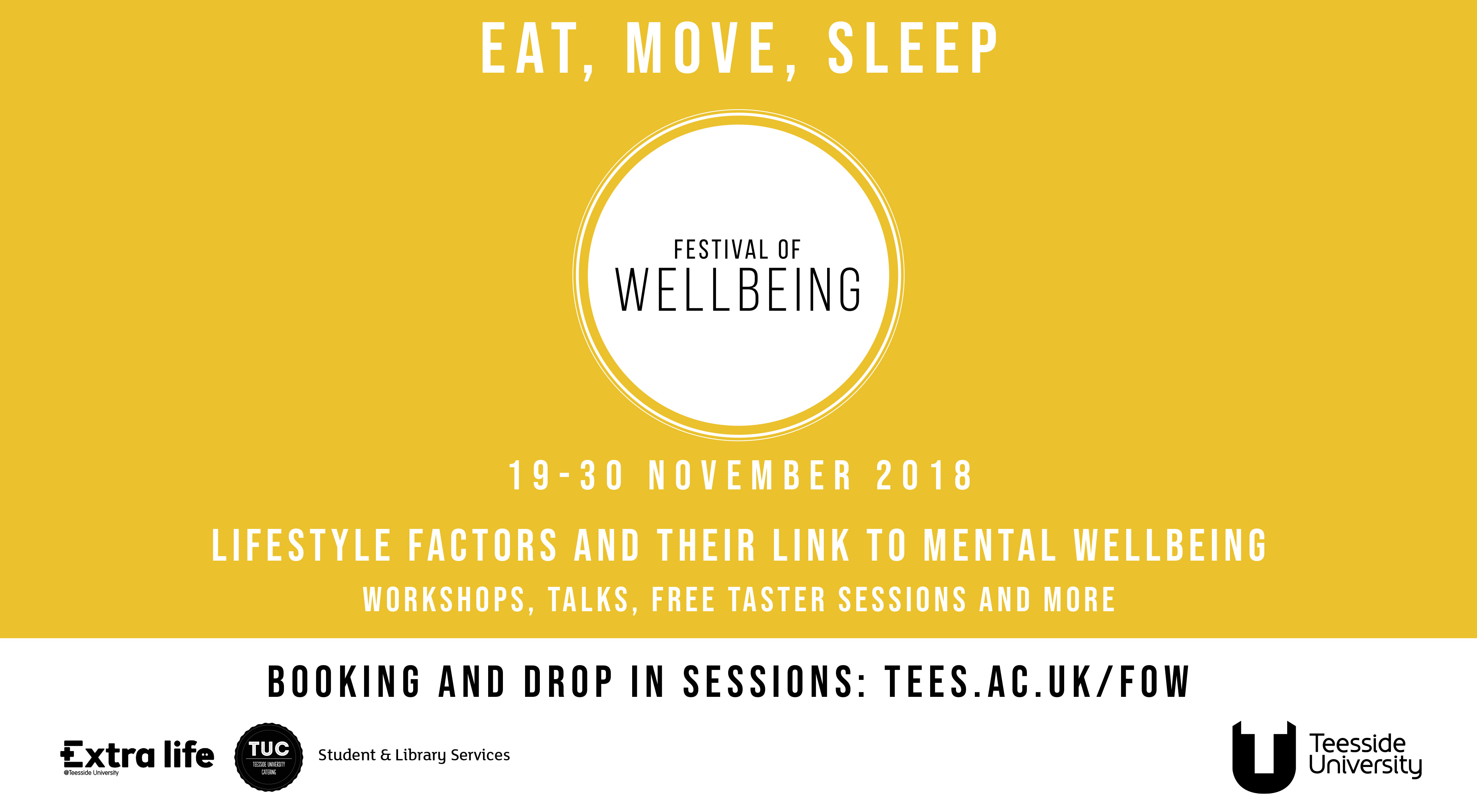 Tai Chi, yoga, meditation and mindfulness, workshops, taster sessions, demos and talks, and much more on offer to tantalise, tempt and get you moving during the Festival of Wellbeing.
This year's festival focuses on lifestyle and mental wellbeing. There are many well-known, and some less well-known, links between your mental wellbeing and your lifestyle behaviours. Your sleep, diet and exercise habits all have an effect on your mental wellbeing. This year's festival aims to help you explore and experience these links in more detail, with a variety of events for you to take part in and attend.
All scheduled classes are led by experienced instructors and all equipment is supplied. Booking is essential for some activities, as places are limited.
---
---