The past plays a part in two free talks at Teesside
Middlesbrough-born Wally K Daly will trace his early days in Grangetown to writing for some of television's best known shows in a free lecture here at Teesside.
Wally's free public lecture Tall Tales But True can be heard in the University's Centuria Building, off Victoria Road, Middlesbrough, at 2.00pm on Friday 9 July.
Meanwhile the history of Teesside University is the focus of a separate free public lecture which can be heard in the same venue earlier in the week.
Linda Polley, a senior lecturer in history at Teesside University, will present her talk Building a University: a history of architecture and education from 6.30pm to 7.45pm on Wednesday 7 July in the Centura Building.
Celebrating 80 years While Linda's visual presentation will focus on the architectural history of the campus as the University celebrates its 80th year, Wally's talk will focus more on his own memories of the place he called home.
The Teesside University honorary graduate first sought fame in London's theatre land after completing an apprenticeship as an electrician at Dorman Long steelworks. He worked as a stage manager, then as an actor, before deciding his real passion was in writing.
His first radio play Whistling Wally, set in Vaughan Street, Grangetown, was later recorded for television as a Play for Today and produced as a stage play. He has gone on to produce over 100 plays for radio and television, along with over 30 sitcoms and episodes of popular television shows such as Casualty, Juliet Bravo and Byker Grove.
A collection of archive work relating to Wally is currently housed at Teesside University. The Wally K Daly collected was deposited with the University in June 2005 by the author.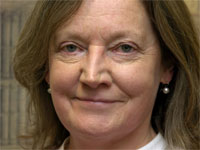 The majority of the collection comprises draft and finished proposals for theatre, radio and television projects, scripts and short stories, mainly produced between 1975 and 1998.
Suzanne Heywood, Senior Information Officer, Library & Information Services, said: 'Wally's talk will include his early days living in Grangetown and how he has gone on to become an internationally known writer. He is a very entertaining speaker.'
Although entry to both talks is free, places are limited and must be booked by emailing alumni.office@tees.ac.uk.
Wally's talk is being held as part of the Middlesbrough Literary Festival. More details at www.middlesbrough.gov.uk/litfest.
---
In the News
Community calendar
Evening Gazette (Teesside), 03/07/2010, p.23
There will be a free public lecture exploring the history of Teesside University by Linda Polley, a senior lecturer at the University.
---
Wally set to speak
Evening Gazette (Teesside), 03/07/2010, p.42
Wally K Daly, who once lived in Grangetown, will be giving a lecture at Teesside University about his career as a TV writer.
---
Teesside University looks back at buildings
BBC Tees (Web), 02/07/2010
A talk to celebrate the 80th anniversary of Teesside University will explore the architecture of the campus. The lecture will be given by historian Linda Polley, a Senior Lecturer in History at Teessi
---
Learn about uni's past
Evening Gazette (Teesside), 01/07/2010, p.24
A free public lecture to be given by academic Linda Polley will address the history of Teesside University.
---
The past plays a part in two free talks
Media Newswire (Web), 29/06/2010
The history of Teesside University will form the focus of a free public lecture by academic Linda Polley, while Honorary Graduate Wally K Daly will talk about his early days in Grangetown to becoming