Showcase event for international agents and partners
Representatives from educational institutions around the world visited Teesside University for an international showcase event.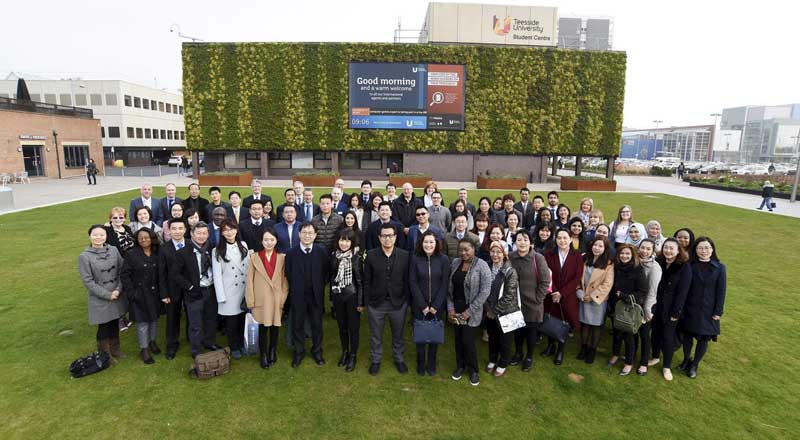 Staff from partner universities and international study organisations travelled from India, China, Malaysia, Thailand, Vietnam, Brunei, Indonesia, Nigeria, Ghana, Uganda, Kenya, Lebanon and Jordan for the Teesside University International Agent and Partner Conference 2017.
The purpose of the Conference, organised by the University's Department for International Development, was to provide an opportunity for the participants to experience Teesside's world-class student facilities first-hand.
As well as meeting University staff who support international students on campus, participants were also able to take part in interactive taster lectures, including dentistry, textile printing, as well as having the opportunity to test drive the University's flight simulator.
A special international event was hosted on campus by the Students' Union, and current international students were invited to attend and share their experiences directly with the agents and partners. The Conference culminated with a reception and dinner at Acklam Hall.
Teesside University was ranked number one of 42 UK universities who participated in the International Student Barometer this year. Our international agents and partners have now had the opportunity to find out for themselves why this is the case.
Participants also got the chance to see some of the local area, with a tour of Middlesbrough Football Club and a visit to Whitby - both popular parts of the schedule.
Dr David Bell, Pro-Vice Chancellor (International), said: 'We were delighted to have the chance to welcome our international contacts to the campus and to show them everything we can offer students from around the world.
'Teesside University was ranked number one of 42 UK universities who participated in the International Student Barometer this year. Our international agents and partners have now had the opportunity to find out for themselves why this is the case. 'We hope this experience will help them to encourage some of the highest quality students from around the globe to come and join us at Teesside.'
---
---