Home ›
About School of Arts & Creative Industries
About our School of Arts & Creative Industries
Our School of Arts & Creative Industries is uniquely placed to support the journey of talented artists, designers, media producers, journalists, performers, musicians and curators at all stages in their careers.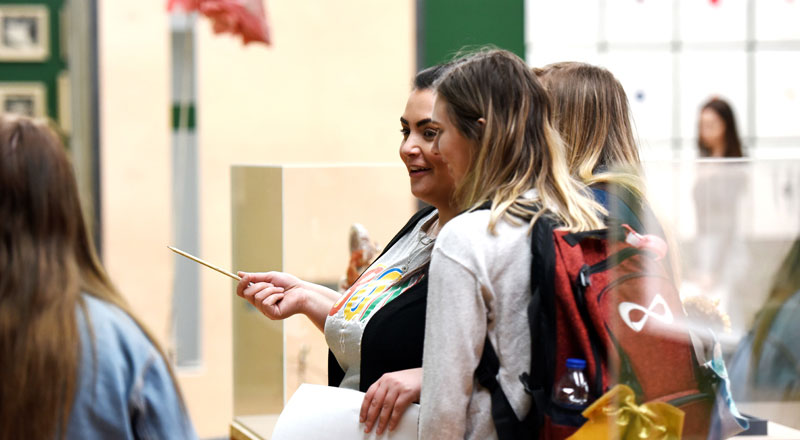 Learning is led by prominent and practicing professionals in the field. You can see their work on the cover of Elle Decoration, on our TV screens, on show at Tate or MoMA in New York and in a variety of published media both online and offline around the world. Together they ensure that you are supported to progressively hone your own creative voice and nurtured to stretch and grow. Whether starting out, pivoting or re-fuelling a practice mid-career, every perspective is valued. The rich diversity of student and staff experience generates a vibrant, inclusive and collaborative, creative community.
At the heart of the learning community is our gallery MIMA (Middlesbrough Institute of Modern Art), a cultural hub and creative resource. From climate change to social inequality, healthcare to housing, our students apply their skills to address critical issues of our time. Through working with professionals in the field, we prepare you to stand out and make a difference in the working world.
Teesside University has been actively engaged in creative education for over 50 years with a special focus on the connection between creative arts and industry. State-of-the art technology, workshops and labs enable our ideas to become reality. Our alumni are audacious, experimental and independent creatives. Whatever your starting position, you are welcome to be part of our contribution to the changing world and to create the extraordinary.
Never doubt that a small group of thoughtful, committed citizens can change the world; indeed, it's the only thing that ever has.