Free event for SMEs to learn about digital technology
Small businesses in the Tees Valley can learn how to make the most of digital technology at a free event being held in Redcar.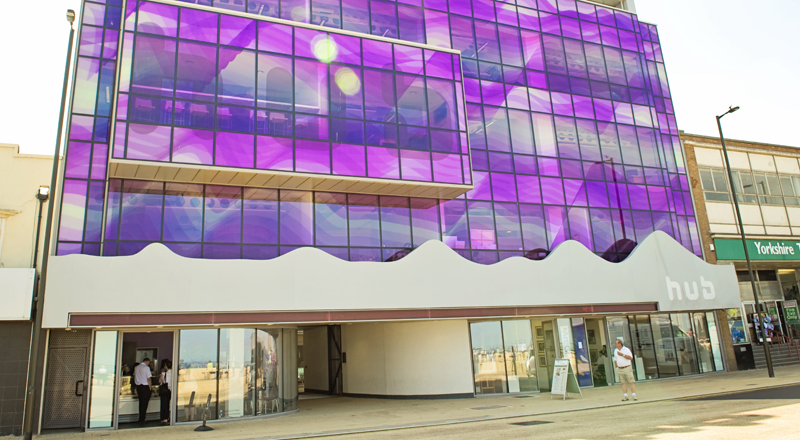 The Palace Hub Expo has been organised by DigitalCity in collaboration with Redcar & Cleveland Borough Council and is specifically aimed at small businesses, including retailers.
Google will be delivering one of its renowned Digital Garage workshops on 'Researching New Customers Online'.
There will also be workshops on 'digital start-up' and 'social media for small businesses'.
The event will also include a tour of the Palace Hub, on Redcar's Esplanade, to showcase the facilities it has available for businesses.
Rob Earnshaw, Director for DigitalCity, said: 'This event is one of several ways in which DigitalCity is working to support companies in both the digital and non-digital sectors to grow and prosper.
'Having Google deliver one of its Digital Garage sessions is a fantastic opportunity for SMEs to take advantage of the expertise of one of the biggest tech companies in the world.
'We are looking forward to helping small businesses make the most of the tremendous advantages which digital technology can offer.'
Councillor Carl Quartermain, Cabinet Member for Jobs, Skills and Leisure at Redcar & Cleveland Borough Council, said: 'The Expo will give new and existing businesses skills that cannot be learnt anywhere else, digital technology is becoming the biggest tool for companies and it is important to not get left behind. Google delivering its Digital Garage workshop will be a session that cannot be missed.' DigitalCity is based at Teesside University and is acknowledged as a major catalyst for economic regeneration throughout the Tees Valley.
The project has already helped to create hundreds of new companies and jobs as well as working with existing businesses to improve their digital skills.
The Palace Hub Expo takes place on Friday, 14 October, from 9.00am to 4.00pm. For more information contact Cheryl Evans on 01642-384324 or email c.evans@tees.ac.uk
---