New start-up package launched for Teesside graduate entrepreneurs
A new start-up package, worth thousands of pounds, is being offered by Teesside University to help graduate entrepreneurs grow their business.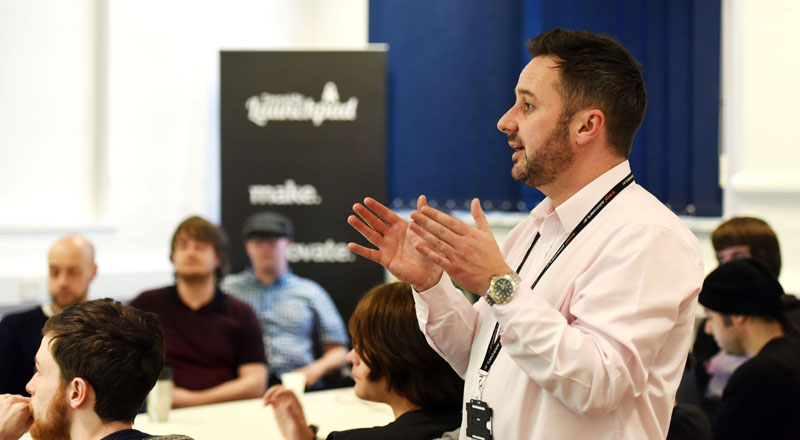 The Launchpad FUEL programme offers graduates of the University who are in the early stages of developing a business idea up to £10,000 worth of grant funding to develop their product or concept.
The scheme also gives entrepreneurs up to £6,000 to cover their living costs and up to £3,000 for a co-founder.
Fourteen teams of entrepreneurs have undergone a five week development programme for their businesses and pitched their business models to a panel of judges in order to decide if they were eligible for the FUEL programme.
The seven successful teams who have been awarded FUEL grants are: • Big Nasty – a mobile games design studio • Health + – an app to manage prescriptions and promote medical research • Silhouette Wolf – computer games developer • Foxbyte – a games design studio • Cotilda's Fashion – fashion design with African influence • Hobgoblin 3D – 3D printed components for the board game industry • SpaceBoss - Cosplay costume design
In addition to the funding, they will receive dedicated office space for six months, including high quality meeting and office space, and a support package including specialist mentoring, business workshops, networking and access to finance and investment support.
The scheme is open to entrepreneurs who have graduated from Teesside University in the last five years and who can demonstrate that they have the potential for a viable scalable business in any sector.
This is a unique experience which we are able to offer to start-up companies.
The successful businesses will be based at Teesside Launchpad, in Victoria Road, Middlesbrough, where students, graduates, alumni-entrepreneurs, SMEs and corporate partners all come together on campus in the University's unique start-up ecosystem.
Further FUEL programmes will be run by Teesside Launchpad over the next three years.
Steve Dougan, Head of Graduate Enterprise at Teesside University, said: 'This is a unique experience which we are able to offer to start-up companies.
'There are lots of loans out there for early stage businesses, but it's very rare to find a scheme which offers grant funding.
'This can be absolutely essential to businesses, as it prevents them being burdened by debt in their infancy.
'When you factor in the dedicated incubator space we have here at the University and our network of support, I honestly believe that what we are offering cannot be found anywhere else.
'Even those business which didn't go through to the FUEL programme will benefit immensely from the five week development which they underwent.
'We want to demonstrate to our students that starting their own businesses is a viable career path and this offers an excellent opportunity for them.'
---