Home ›
Quest for social justice leads to national charity role
Quest for social justice leads to national charity role
A Teesside University academic has been elected chair of a national human rights organisation.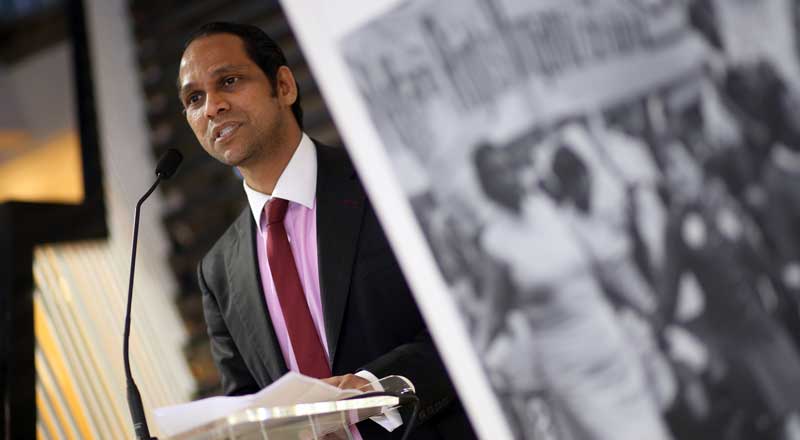 Chandra Vemury, a Senior Lecturer in Structural Engineering, has taken on the lead role for Journey to Justice, a charity which aims to inspire and empower people to take action for social justice through learning from human rights movements and the arts.
Its flagship project, which visited Teesside University last year, is a multi-media, interactive travelling exhibition focusing on the role of lesser known men, women and children in the US civil rights movements and making links to UK stories of the struggle for rights and freedoms.
Chandra joined Journey to Justice in 2015 and has worked closely with members of the management committee to develop and deliver educational workshops at regional schools and universities, raising awareness of human rights issues.
I firmly believe that it is my role as the Chair of Journey to Justice to do my best in addressing inequity and injustice wherever it exists.
He is an ardent advocate of upholding human dignity through compassionate means and vows to spend his time as chair of Journey to Justice to campaign for the enhancement of social cohesion and social justice.
Reflecting on his appointment, Chandra said: 'There is an increase in the levels of uncertainty, unrest and inequity in our world. More and more people are being left behind by the changes in the local through to the global political landscape. 'I firmly believe that it is my role as the Chair of Journey to Justice to do my best in addressing inequity and injustice wherever it exists, particularly in the North East of England where I have lived since 2008.'
---
---