Women in Digital event brings students and business together
An event held to inspire more women to become involved in the Tees Valley's tech industry has been hailed as a great success.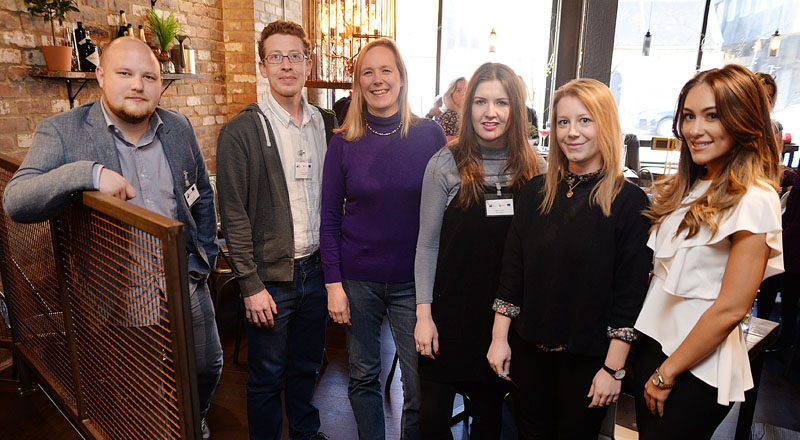 Dozens of business leaders and students met at the Women in Digital networking event organised by DigitalCity and held at the Nuthatch in Middlesbrough's Bedford Street.
A question and answer session was held with a panel of influential speakers consisting of Anna Smith from Tech North, Joanna Wake from Raw Digital, Kate Baucherel from Galia Digital, James Lees from Mabo Media and Dominic Lusardi from Animmersion.
They shared their success stories of female entrepreneurship and also discussed the perception of women in the digital sector.
There was also discussion about the challenges women face when entering the tech sector and ways in which more women can be encouraged to join the digital community.
Anna Smith, a software engineer at the BBC who is part of the Tech North Northern Voices initiative, said: 'Personally I feel it is important to encourage women into digital as I started working in digital relatively late in my career.
'Prior to that, at no point had I been made aware of the opportunities there.
'I want to reiterate to women that there is a space for them in digital and it is a really rewarding path to take.'
The event was the brainchild of DigitalCity's student director Natalie Woods, a BA (Hons) Business Management student at Teesside University.
Natalie said: 'At DigitalCity one of our key aims is to bring more women in to the digital sector and help them to become digitally enabled.
'There are not many networking opportunities for students and so we set up the Women in Digital event in order to bring them together with business leaders.
'I want to reiterate to women that there is a space for them in digital and it is a really rewarding path to take.'
'It was a great way for students to meet mentors and role models and also to learn how to speak to people in the business community – a skill that is vital in interview situations, for example.
'It was also an ideal opportunity for the digital community to showcase to the students what it can offer them and prove that they don't have to move away from the area to access exciting cutting-edge jobs, or even set up their own company.
'The event was a great success and our thanks go to everybody who got involved.'
DigitalCity, which is based at Teesside University, is acknowledged as a major catalyst for economic regeneration in the Tees Valley.
It has already helped create hundreds of new companies, as well as working with existing business to improve their digital skills.
Laura Woods, Director of The Forge, Teesside University's business hub, added: 'This was a great opportunity to shout about all the talent that is on Teesside.
'Digital technology now forms an integral part of our working lives and nearly every business is a digital business in some way.
'Making sure digital skills and talents are kept in the Tees Valley will help to increase performance and increase the success of the region.
'Creating an environment for women in digital to succeed is something that is really important.'
---