Find out how degree apprenticeships can help your company
One of the region's leading technology companies is to give an insight into how degree apprenticeships are helping its business to succeed.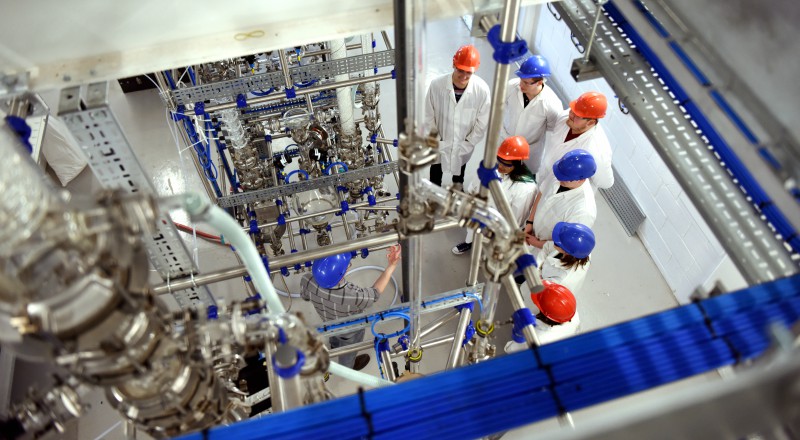 Staff from Fujifilm Diosynth Biotechnologies will be speaking at a Teesside University event aimed at helping employers make the most of the government's new apprenticeship agenda.
The free event, held in The Curve at the University's Middlesbrough Campus on Thursday, 13 July, is aimed particularly at businesses in the science and engineering sectors.
Also speaking will be George Ritchie MBE, the chair of the North East Apprenticeship Ambassadors Network and former senior Vice-President at Sembcorp, who will explain how employers can get significant funding towards the cost of an apprenticeship to help recruit new staff or develop existing employees.
Since April, all businesses with a wage bill of more than £3 million are required to invest in apprenticeships by paying into the levy. Businesses of all sizes can access funds from the levy to train and develop their employees.
Teesside University's degree apprenticeships cover a variety of professions including Chartered Manager, Digital and Technology Solutions Professional, Embedded Electronic Systems Design Engineer, Health Assistant Practitioner and Laboratory Scientist, all of which can be funded via the apprenticeship levy.
Higher and Degree Apprenticeships (HDAs) offer employees a chance to earn while they learn and, unlike traditional apprenticeships, carry no age restrictions.
Donna Jacques, the R&D Systems Manager, at Fujifilm Diosynth, and Abby Dixon, an apprentice enrolled on the Laboratory Scientist Degree Apprenticeship, will share their experience of the programme and the reasons for choosing Teesside University as a partner.
Staff from the School of Science, Engineering and Design and The Forge, Teesside University's business hub, will also take part in a question and answer panel. Finally there will be an opportunity to visit the University's state-of-the-art laboratories.
Laura Woods, Director of The Forge, said: 'We're delighted that Fujifilm Diosynth will be sharing their positive experience of working with us on a degree apprenticeship.
'HDAs are developed in conjunction with senior managers and employers, and so companies can be confident of providing their employees with exactly the skills needed to help their businesses thrive.'
The degree apprenticeship event takes place from 8.00am to 10.00am on 13 July.
---