Home ›
Teesside students team up with modular design professionals
Teesside students team up with modular design professionals
24 second-year Interior Architecture and Interior Design students are working with the UK's leading modular construction experts on an exciting new project.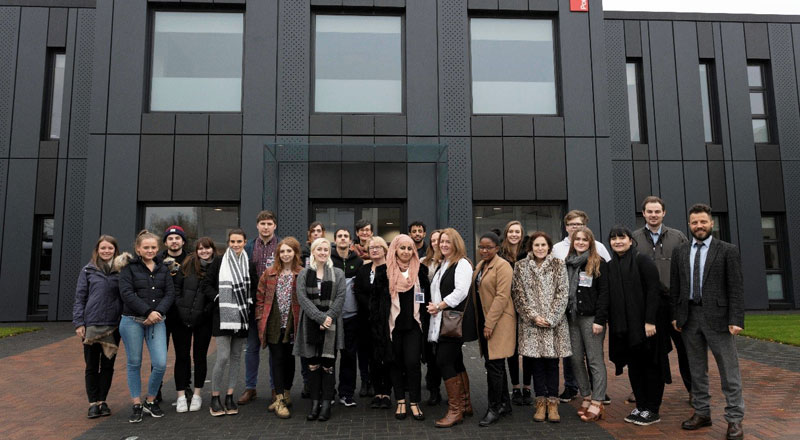 Portakabin has asked Teesside students to build, design and power a 3mx3mx3m standalone pod suitable for any outdoor space.
The pod needs to be sustainable, innovative and versatile to fit into the eco-conscious brief set out by the company.
'We're not just looking for a quick, fix solution to our brief' said Daniel Harvey the Architecture Lead at Portakabin.
'We want to challenge the students to think beyond the traditional walls of construction and consider how we can create a versatile space together for a range of uses. The architecture and design of modular is incredibly tactile. We are looking forward to seeing how far these students can help us push the boundaries of it.'
It is a fantastic opportunity for our students to work with a design industry leader.
Leanda French, senior lecturer in interiors at Teesside University said: 'It is a fantastic opportunity for our students to work with a design industry leader. From being challenged to analyse possible scenarios for the pod to dealing with the functionality of a restricted space.'
'At Teesside University we pride ourselves on our ability to work alongside employers to develop the skills of our students so that they are work-ready and projects such as this help us achieve this.'
---