Animex LIVE brings video game soundtracks to life
A brand new strand to the world-renowned Animex festival at Teesside University will see video game soundtracks bought to life in a full orchestral concert.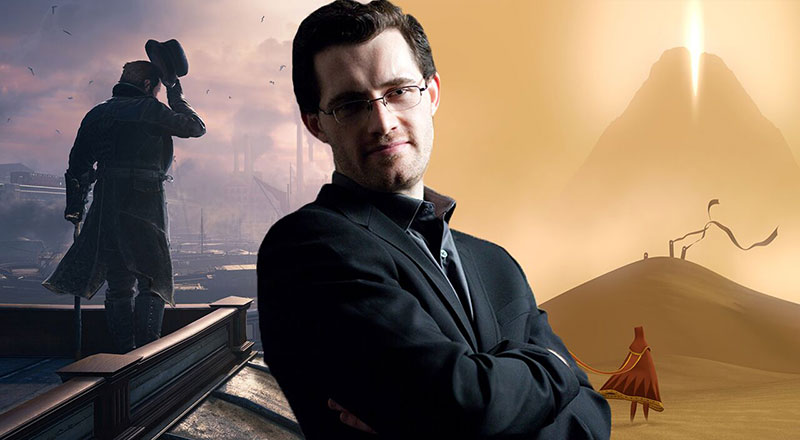 Performed by the Cleveland Philharmonic Orchestra, Animex LIVE will feature a range of music conducted by renowned video game composer Austin Wintory.
Animex LIVE will be one of the first events staged at the newly refurbished Middlesbrough Town Hall, which has undergone a multi-million pound refurbishment. Taking place on 14 May, the hugely anticipated concert is the newest edition to Teesside University's annual Animex Festival, the international festival of animation and computer games.
The festival, which takes place over five days from 14 to 18 May, attracts hundreds of people from across the globe and is the largest festival of its kind in the UK. It draws some of the games and animation industries' brightest and future stars together to share their knowledge with the next generation.
Nominated for a Grammy for his score soundtrack to the critically acclaimed PlayStation game Journey, Austin has worked on a number of major games such as Assassin's Creed: Syndicate, The Banner Saga trilogy and Abzû.
Based in America, Austin first spoke at Animex in 2013 and has since returned to Teesside several times.
He said: 'Animex is my favourite festival of its kind in the world. I'm better at what I do simply for being around these people.'
Satish Shewhorak, Senior Lecturer in Games and Animation at Teesside University, has organised Animex Game this year. Satish said: 'I've been trying to organise this for five years so I'm so excited Austin and the Cleveland Philharmonic Orchestra are making this happen this year.
Animex is my favourite festival of its kind in the world.
'Austin is one of the video game industry's most beloved and acclaimed composers so I'm sure the public and Animex attendees will be thrilled and moved by the performance.'
Karen McCleave, Secretary of the Cleveland Philharmonic Orchestra, said: 'It's great that a local orchestra will be one of the first groups to perform at the newly-renovated Town Hall, and we're thrilled to be a part of Animex. Film music has long been an exciting part of the orchestral repertoire, and it will be fantastic bring the soundtracks from games in to our programmes as well.'
Orchestra members Caroline and Chris Herbert are looking forward to the concert. Caroline said: 'As violinists and gamers we jumped at the chance to be a part of Animex Live and to perform Austin Wintory's music. Journey and Abzû are fantastic, unique games, and a big part of what made them so memorable is the soundtrack. We have been to a number of video game concerts in the past, but it will be a great experience to be part of the orchestra this time, and to be able to bring these works to a wider audience.'
Animex LIVE is open to everybody and tickets can be purchased at the Middlesbrough Town Hall box office. Tickets are £10 for Animex ticketholders, £15 general admission or £25 for VIP seating and limited prints.
---