Teesside University regains Fairtrade status
Teesside University is officially a Fairtrade university once again thanks to a project driven by students, the University catering team and the Students' Union.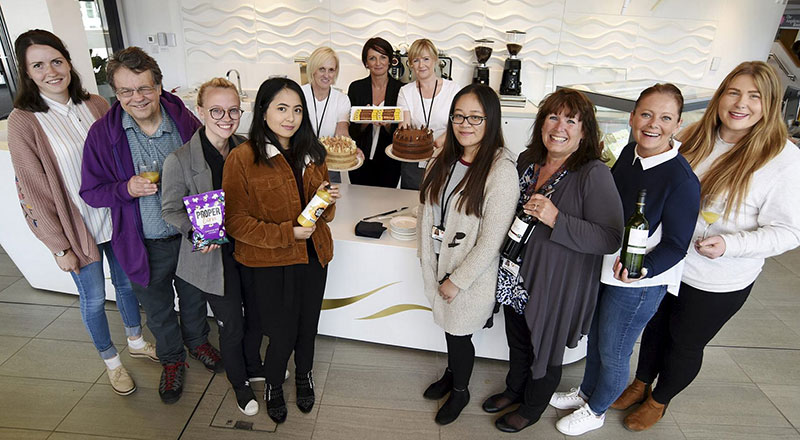 The University has been awarded the accolade for its commitment to Fairtrade principles and actively promoting Fairtrade around the campus.
Fairtrade helps small-scale farmers ensure that they earn reasonable incomes and have long-term contracts with companies. The Fairtrade mark independently guarantees that products meet economic, social and environmental standards and it is a widely recognised ethical mark across the globe.
Both the University and Teesside University Students' Union have pledged to issue a Fairtrade policy, sell Fairtrade products on campus, serve Fairtrade products in meetings, organise campaigns and set up a steering group that will oversee Fairtrade on campus.
Final-year BSc (Hons) Food and Nutrition student, Richna Uy, ran and managed the project which led to the University's successful application.
Richna, who is 22 and from Stockton-on-Tees, organised a significant number of campaigns throughout the year to raise awareness amongst students and staff.
The work secured support from external partners including Stockton Fairtrade and Middlesbrough Fairtrade to promote the shared message and Richna is delighted with the outcome.
'I got involved with this project because I wanted to actively promote the Fairtrade message and to ensure the farmers' stories were heard on campus,' explained Richna.
'I received incredible help and support from the University, Students' Union, the student volunteers, Middlesbrough Fairtrade and Stockton Fairtrade who were passionate in making this happen.
A small change in our buying choices may not be significant to us, but it could have a significant impact on the lives of farmers and their families.
'A small change in our buying choices may not be significant to us, but it could have a significant impact on the lives of farmers and their families.'
Those involved in the project came together at a celebration on campus at 79, The Curve, where guests sampled a range of Fairtrade food and drink products.
Debby Roberts, Deputy Director of Campus Services, said: 'We are pleased to announce that we are now a Fairtrade university. We are delighted to be part of a global movement that supports the farmers who produce the things we enjoy every day such as tea and coffee.
'By supporting Fairtrade, we can help transform the lives of the farmers and their families. We thank Teesside University Catering, the Students' Union, our external partners, the students and Fairtrade volunteers for supporting and engaging with the campaigns. We especially thank Richna for all her hard work and commitment.'
President Welfare at Teesside University Students' Union, Georgina Arksey, was pleased that the Students' Union had been heavily involved in the campaign.
Georgina said: 'It has been fantastic to work with the University on this Fairtrade accreditation. Many of our students are passionate about ethical products and trading and this project has helped to ensure that the student voice is heard.'
---