Graduate entrepreneurs receive £36,000 of funding
A start-up programme which offers early-stage businesses thousands of pounds worth of support has taken on a new cohort of entrepreneurs.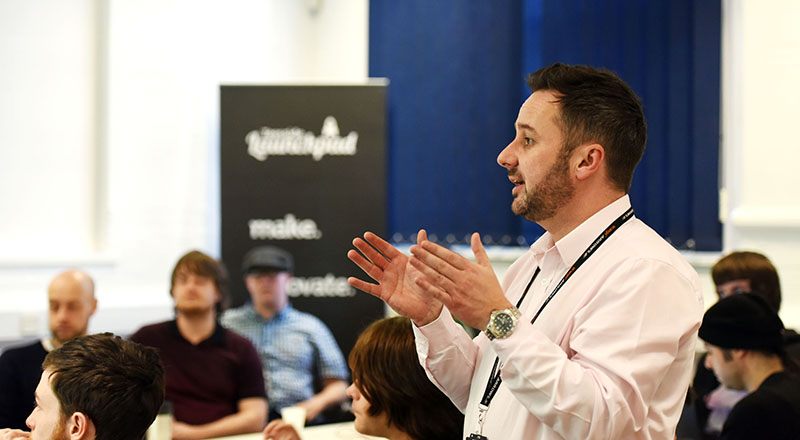 A total of ten new businesses have been admitted onto the latest round of Teesside University's Launchpad FUEL programme and have received funding totalling £36,000.
The companies include an artificial lure manufacturer, a board game manufacturer and a fashion designer.
Launchpad FUEL is a development programme open to Teesside University students and graduates who are in the early stages of developing a business idea.
Businesses undergo an eight-week development programme, at the end of which some of them are offered funding to help them get their ideas off the ground.
The successful businesses are:
Squish Baits – the world's first single-hook fishing lure manufacturer.
Wander Films – a social media video content production company.
Mega Sloth – creators of Choreo, a Mexican-themed game.
Lardello – a board game micro-manufacturer.
SPARC – an interior design company with VR functionality.
The Way We Roll – a weekly Dungeons and Dragons YouTube show.
Comics for Couples – an innovative comic book product providing your life story in a comic book format.
Simply Divine Parties - a children's entertainment company.
Gamesby – a fashion designer and dressmaker.
TheFACTORY – rapid garment prototyping for the fashion industry.
A further three businesses have also been invited to pitch to equity investors for funding. They are:
This is the third cohort of FUEL and once again I am struck by the extremely high levels of innovation and dedication which our graduate entrepreneurs possess.
AdmitMe – a ticketing, hotel and travel comparison website in one.
MSK Predict – an AI powered triage tool for musculoskeletal conditions.
Vlogbase – an AI powered video logging tool.
FUEL businesses also receive dedicated office space in Teesside Launchpad for six months, together with a support package including specialist mentoring, business workshops, networking and access to finance and investment support.
Launchpad is Teesside University's enterprise engine and provides a vibrant campus environment for pre-starts, new companies and students with creative spaces to start-up, experiment and collaborate.
Teesside University has reached the finals of the Times Higher Education awards for Outstanding Entrepreneurial University in recognition of the work it has done to promote entrepreneurship and enterprise.
Steve Dougan, Teesside University's Head of Enterprise, said: 'Programmes such as FUEL help to contribute to the success of our graduate enterprises.
'While funding is important to early-stage businesses, what is equally as important is the access to advice and mentoring they get from experienced business leaders, as well as from their peers on the FUEL programme.
'This is the third cohort of FUEL and once again I am struck by the extremely high levels of innovation and dedication which our graduate entrepreneurs possess.'
---