Digital advances shaping the legal profession
A Teesside University academic and leading legal expert is spearheading a conversation about how law schools can embrace digital innovations as tools for enhanced teaching and as study subjects for regulating the digital world.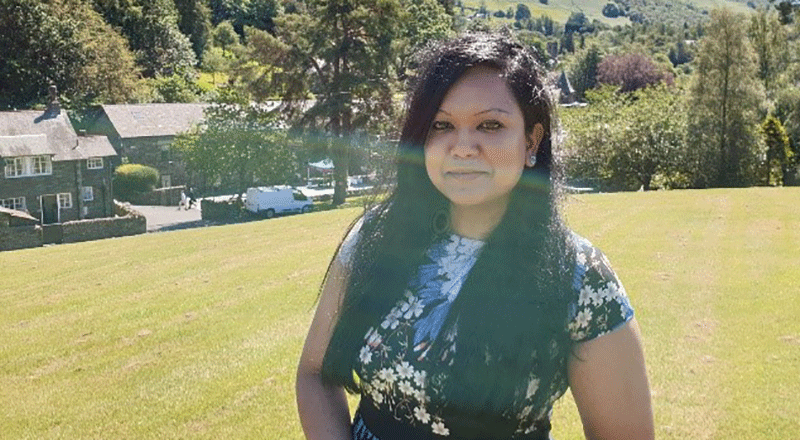 Ann Thanaraj, Head of Online Learning within Academic Registry at Teesside University and former Head of Law at the University of Cumbria, says that, due to advances in technology, the future of law and the landscape of how it is taught is changing.
She is founder and host of the 'Lawyering in a Digital Age' conference, which took place earlier this week at the University of Cumbria.
Academics, computer scientists, technology consultants, lawyers and students came together to explore how legal education is evolving to ensure lawyers of the future develop the right skills for the transforming sector.
Delegates from the UK, Europe, New Zealand and Australia were among those who attended and they explored how advances such as virtual reality and smartphones apps are transforming learning and helping students.
Ann Thanaraj said: 'The future of law looks different and the future of what we do with legal knowledge will be used across a variety of different careers. Skills and knowledge will need to be cross-boundary and interdisciplinary to address the grand challenges of our time, and legal education has a strong position to play in ethics, science, technology and regulating the digital world.
Legal education has a strong position to play in ethics, science, technology and regulating the digital world.
'Law schools are operating in a time of accelerated pace of change and court services of England and Wales are seeing a six-year £1bn investment from government that is modernising and digitalising aspects of the services offered. Our professional practices have embraced technological advances and transformations and such new ways of working offer us an opportunity to reflect on what it is required from a modern law school that is innovative and future facing.
'Law is often still perceived to be something based in books and taught using traditional methods when we know that the role of legal education and professional services are evolving quickly and incorporating areas such as artificial intelligence, robotics, autonomous vehicles, and 3D printers, to name a few. As founder of this event, my aim is to make this shift to the digital age happen for the field of legal education.'
The Lawyering in a Digital Age conference was sponsored by the Legal Education Research Network. The Society of Legal Scholars, Association of Law Teachers, British and Irish Legal Education and Technology Association, and Society of Computers and Law also supported the conference.
---
In the News
Mayu says his studies helped to shape his future
Tees Life (web), 18/7/2019
Mayu Tharan says studying at Teesside University shaped his future life