Teesside University research helping to transform construction industry
Pioneering research by a Teesside University team is helping to spearhead a step-change in construction by making buildings more affordable and efficient.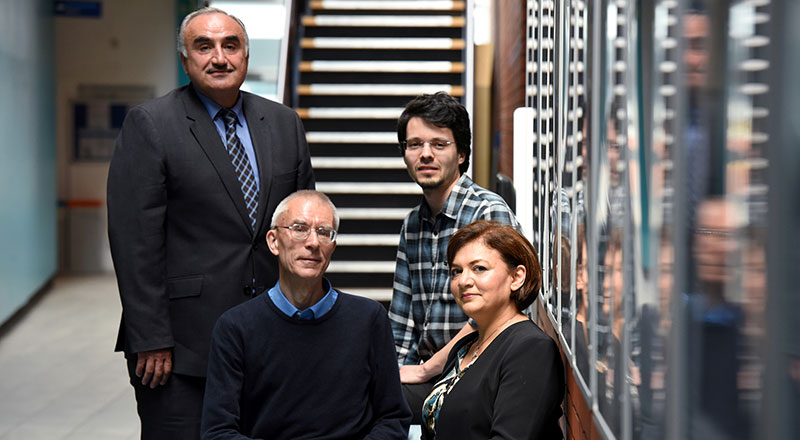 Researchers from the University have received funding to work on an innovative research project to help deliver design and energy efficient solutions for people in social housing.
The work supports a huge programme of activity over the next two years which will see £1m invested as part of the Transforming Construction Network Plus initiative, which is bringing together experts from a range of disciplines to tackle the most pressing problems across the digital, energy, construction, and manufacturing space.
It is also part of the wider Transforming Construction Challenge, the UK government's challenge to the construction industry and research communities to make buildings more affordable, efficient, safer and healthier.
Professor Nashwan Dawood, Associate Dean (Research & Innovation) in Teesside University's School of Science, Engineering & Design, is leading a project which will put social housing occupants at the heart of energy and design efficient construction.
Professor Dawood is a specialist in project construction management and the digitalisation of construction processes. He has extensive experience of leading internationally recognised research work in BIM technology and processes and in the application of 5D modeling
He will be working alongside fellow Teesside University academic, Professor Paul van Schaik, whose research expertise includes human-computer interaction, technology acceptance and e-health. The research team also comprises the University's Dr Sergio Rodriguez and Dr Huda Dawood, along with Gabriele Faulhaber and Dr Anthony Woolcock, from Energy Systems Catapult, the team has secured funding of £100,000 from the Economic and Social Research Council for a nine month project.
We are delighted to be able to use the expertise here at Teesside University to make a significant contribution to the initiative and the future of construction
It aims to ensure future social housing designs meet the needs and requirements of occupants – putting user experience at the centre to create energy efficient housing solutions.
The team will gather information from current occupants of social housing about their energy needs and how they currently interact with digitally-enabled smart energy systems. There will also be a focus on what is already being done by social housing providers to drive and improve design and energy efficiency.
An important aim of the research is to encourage home builders to embed user experience information into their initial design processes.
Professor Dawood said: 'The research project supports the objectives of the Government's Transforming Construction Challenge, which aims to transform the construction sector to create safe and efficient builds using the latest manufacturing techniques.
'It will help industry to overcome innovation barriers in moving to a greater use of digital, manufacturing and integrated energy technology approaches when delivering new buildings and infrastructure.
'We are delighted to be able to use the expertise here at Teesside University to make a significant contribution to the initiative and the future of construction.'
---