Festival of Wellbeing 3 - 5 December 2019
The Festival of Wellbeing is back for 3 days only, featuring a variety of activities, talks, taster sessions and more.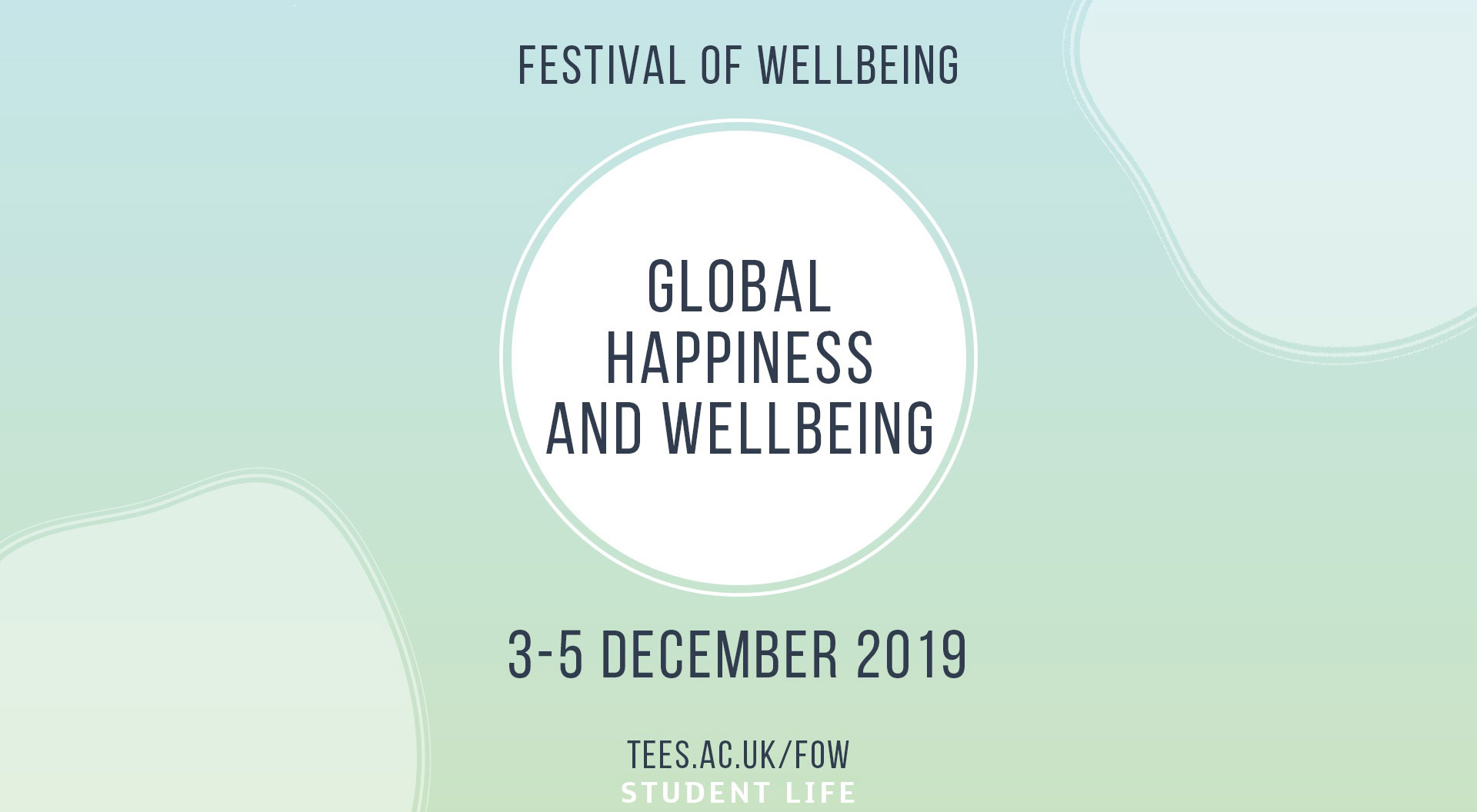 The Festival of Wellbeing is a free event available to all students and staff. It will run from Tuesday 3rd to Thursday 5th December in a variety of locations across Middlesbrough campus. Some events are just 'turn up and get involved', so no need to book, but there are a couple of events which you will need to book a place for, as places are limited.
Some of the highlights include:
• A talk by nutritionist, Kelly Rose on Diet and longevity, 2nd floor, auditorium open space, Clarendon building. Requires booking
• Dance classes delivered by our own performing arts students, Strictly Come Dancing style. Learn Traditional Chinese dance and the Waltz. The Gym, studio, 1st floor of the Gym
• An afternoon of Wellbeing activities including market stalls and taster sessions including Chinese crafts, weaving, tai chi, yoga and meditation. All short drop-in activities if you are limited for time. Or you could choose to stay and try a variety of different activities throughout the afternoon. Plus there'll be free soup. ? All in the Garden café, 1st floor Clarendon building
• An Introduction to Ayurveda, an ancient practice of medicine dating back five thousand years to the Vedic period of ancient India. In the Garden café, 1st floor Clarendon, soft seating area. Booking required
• A free healthy breakfast with 'Honest', a new student founded business. They will be on Clarendon building, 1st floor landing giving away free healthy breakfast pots.
For all details and to book any bookable sessions, please go to www.tees.ac.uk/fow or click the link below.
Queries can be directed to fowbookings@tees.ac.uk
We look forward to seeing you there.
---