New start-ups take off at Teesside University
Yoga for school children, board games for the partially sighted and hand tools crafted in the Tees Valley are some of the goods and services being offered by the latest exciting start-ups on Teesside University's acclaimed enterprise programme.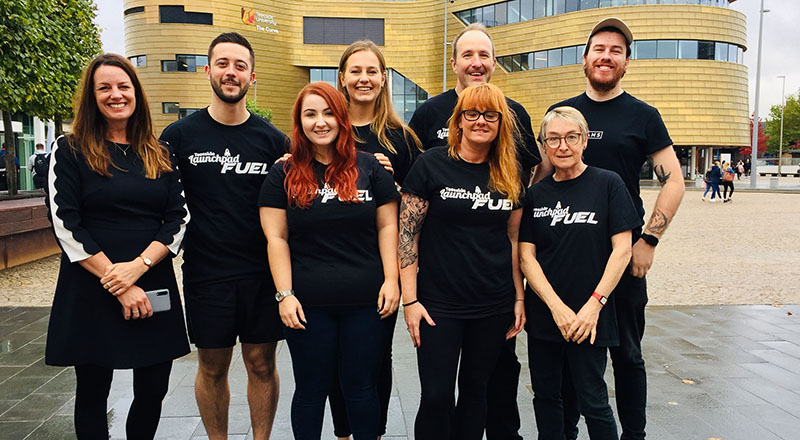 Six new businesses have each won a place on the latest round of the Launchpad FUEL programme and will receive funding totalling £30,000.
The companies will be part of the new £5.6m Innovate Tees Valley University Enterprise Zone.
Alongside the funding, the businesses receive dedicated workspace within Teesside Launchpad, specialist mentoring, business workshops, networking and access to finance and investment support.
Launchpad FUEL is now in its fourth year and works to help early-stage businesses overcome many of the challenges faced by start-ups.
It is part of a package of enterprise support offered by Teesside University which has helped it establish its graduate businesses as being among the most viable in the country.
The start-ups forming the latest FUEL cohort are:
A Bonehead's Home – a design studio covering all areas of design under one roof.

Yoga Mike Group –yoga, wellbeing and training solutions for primary school children.

Perfect Provender - low-sugar granola in fully biodegradable packaging.

Across the Board Games – a community interest company designing board games for the partially sighted.

Tees Valley Tools – design and manufacturer of wood-working hand tools for the maker market, all made in Teesside.

Ellephant Bakery – A vegan and allergen- free bakery supplying cakes and bread to cafes, restaurants and businesses in the Tees Valley.
Steve Dougan, Head of Enterprise at Teesside University, said: 'FUEL has already helped to create some of the Tees Valley's most innovative and exciting new businesses.
'So we're delighted to welcome this latest cohort who, once again, have some amazing ideas which are destined to make a real impact.
'Being part of the Launchpad ecosystem they will benefit from a collaborative environment, gaining access to advice and support from other entrepreneurs and their peers on the FUEL programme.'
In September it was announced that Teesside University's Middlesbrough Campus was to become a £5.6million University Enterprise Zone, providing a dynamic environment for new entrepreneurs and established companies to grow through digital innovation.
Work for the UEZ will include re-purposing the existing Launchpad start-up centre and Phoenix Building to provide exciting and transformative incubation, collaboration and acceleration space on campus, including additional start-up and grow-on units, games studios, co-working and maker spaces and events facilities.
---