University pledges to collaborate with innovative games company
A games studio which aims to encourage collaboration and co-operation between players, has signed a Memorandum of Understanding with Teesside University.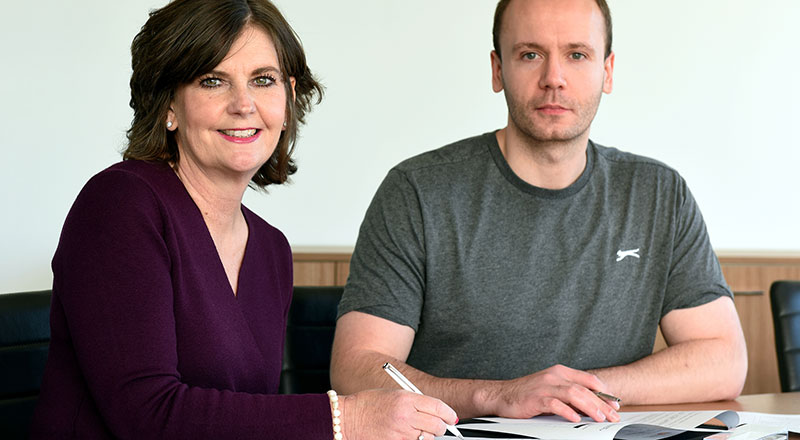 Newcastle-based Silent Games, which creates co-operative multiplayer RPGs (role-playing games), was founded in 2018 by Joseph Rogers and Sally Blake, who both have long history of Triple-A 'big budget' game development.
Their aim is to create games which require genuine co-operation between players, making use of systems designed to foster long-term relationships.
The Memorandum of Understanding between Teesside University and Silent Games formalises a commitment to work together and maximise collaborative opportunities. This will include exploring research opportunities, curriculum, live projects for students, involvement in recruitment activities and staff exchange opportunities.
Joseph said: 'We are already aware of the level of talent being produced at Teesside University, having witnessed the work showcased at ExpoTees and ExpoTalent and seeing how eager and switched on the students were. The quality of the work we saw was impressive and the students were articulate in showcasing their efforts.'
We are already aware of the level of talent being produced at Teesside University
He added: 'We have two Teesside graduates working at our Studio who are doing really well and we're looking forward to working with Teesside University more closely in the future, for example we're giving a talk to students early next year on the subject of employability.'
Professor Jane Turner OBE DL, Pro Vice-Chancellor (Enterprise and Business Engagement), said: 'We are always keen to work with innovative businesses which nurture graduate talent, strengthening our aim of establishing the region as a leading area for creative and digital technologies.'
---