Leading biochemist takes charge at National Horizons Centre
A global leader in the bioscience industry who co-authored the UK government's industrial biotechnology strategy is to take the helm as the Director of Teesside University's National Horizons Centre.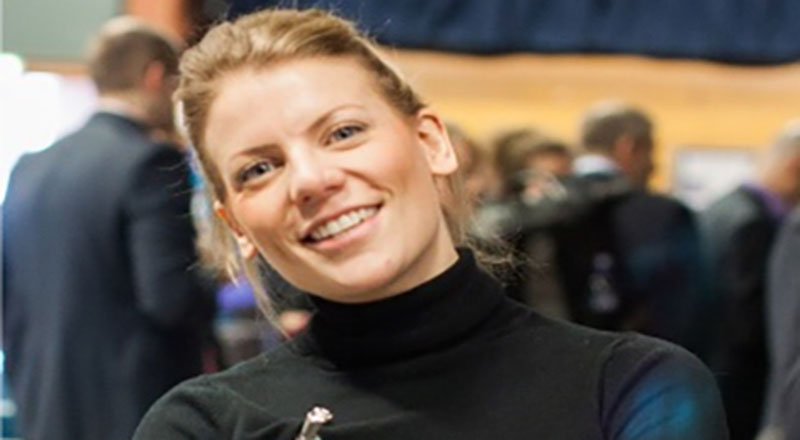 For more than 15 years, Dr Jen Vanderhoven has undertaken leadership roles in higher education and the commercial sector, gaining a vast amount of experience in realising and leading challenging strategic visions and operational goals within complex environments, with multiple and diverse stakeholder groups and priorities.
Dr Vanderhoven is joining Teesside University from Fujifilm Diosynth Biotechnologies (FDB) having spent two years as a Vice-President sitting on the Global Leadership Team, where she was responsible for the execution of the FDB strategic Global Business Change Portfolio, and implementation of the company-wide Science and Innovation Strategy, ensuring the company meets its global vision, mission and challenging business objectives.
Prior to this role, Dr Vanderhoven spent four years as a Manager of a government-funded Industrial Biotechnology Network, fostering collaborations between academia, industry and policy makers, in order to find new approaches to tackle research challenges, translate research and deliver key benefits in the biotechnology sector.
This led to her co-authoring the UK Industrial Biotechnology Strategy that was officially presented to UK Government in 2017 and adopted along with its associated road map. Prior to this Jen has worked in the bioscience field in strategic business development, sales and marketing, and laboratory management roles, after gaining her doctorate from The University of Sheffield in metabolomics in 2007.
As Director of the National Horizons Centre, she will be responsible for driving the success of the £22.3 million teaching, research and training centre of excellence, helping the region to meet the challenges of the UK industrial strategy and growing national and international links with industry.
I am very excited to be joining the dynamic team at Teesside University, and together driving the NHC to be a leader in bioscience innovation in the UK and on the global stage.
Pro Vice-Chancellor (Enterprise and Business Engagement) Professor Jane Turner OBE DL said: 'We are delighted to welcome Dr Vanderhoven to Teesside University and the National Horizons Centre.
'Jen brings with her exceptional skills and experience which will be invaluable in establishing this region as a leading hub for the UK bio-economy.
'Since it opened last year, the National Horizons Centre has quickly established itself as a real game-changer for the region's biosciences industry and Jen will be responsible for driving the ambitious vision which places the NHC at the heart of the bioscience sector.
'This has been in evidence recently where it has played an integral role in supplying equipment and academic expertise to the region's fight against the Covid-19 pandemic.
'We look forward to working with Jen as she builds upon this success to drive forward innovation to grow the regional and national economy.'
Dr Vanderhoven added: 'The NHC is uniquely positioned to flourish in the biotech ecosystem, with capabilities to respond to, and partner with organisations to solve the grand challenges of the bioscience industry.
'I am very excited to be joining the dynamic team at Teesside University, and together driving the NHC to be a leader in bioscience innovation in the UK and on the global stage.'
---