Baroness Karren Brady shares business insights
One of the country's most prominent business leaders has shared her tips for success at a special event organised by Teesside University as part of National Apprenticeship Week.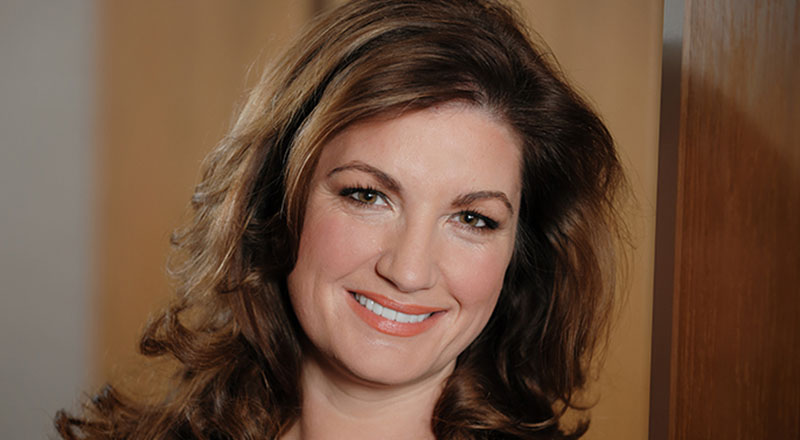 Baroness Karren Brady, vice-chairman of West Ham United FC and star of BBC's The Apprentice, addressed business leaders from across the region at a special Business Exchange event.
Baroness Brady, who is a former Small Business Adviser to the UK Government, shared her experiences and insights from a career which saw her leave school at 18 and rise within 5 years to become managing director of Birmingham City Football Club. At the age of 23, she was the youngest-ever managing director of a UK plc, and the first female in that position in the top flight of English football.
The Business Exchange is a network of senior leaders from businesses and organisations in the North East and North Yorkshire, with events normally held at Teesside University's Centre for Professional and Executive Development in Darlington.
In line with Government restrictions, and to coincide with the University's work to support National Apprenticeship Week, this Business Exchange event was held online. The star of BBC's The Apprentice shared her views on the six key pillars for a successful business leader – courage, determination, confidence, equity, leadership and positivity.
She said leaders needed above all to communicate their vision so it was clearly understood, creating a culture where everyone understood their role and was proud to work for the organisation.
There's always a logical solution to a problem. There are always opportunities for business that sometimes seem like risks.
Baroness Brady also emphasised how important it was for business to collaborate with the education sector, to inform young people's career choices, and introduce them to the working environment through the benefit of work experience.
Speaking about ensuring business resilience through the Covid-19 pandemic, she said: "It's impossible to manage a crisis - you have to look beyond the crisis."
She added: "There's always a logical solution to a problem. There are always opportunities for business that sometimes seem like risks."
Laura Woods, Director of Academic Enterprise at Teesside University, said: "Baroness Brady spoke directly from her own beliefs and experience, and clearly demonstrated how and why she has become one of Britain's foremost business leaders.
"Her account of how, at such a young age, she opened the door for women leaders into the male-dominated world of football was inspirational, and her approach to equity and parity of esteem in the workplace is an object lesson for us all.
"I'm sure that everyone in the audience came away with valuable lessons, for business and for life."
---