Vital voluntary role brings recognition for Volun-tees
Student volunteers who offer vital support to vulnerable people in police custody have helped the Volun-tees team at Teesside University earn special recognition.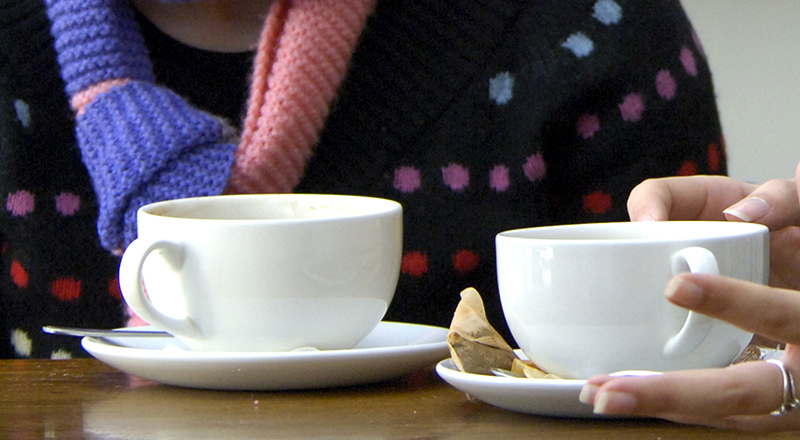 Volun-tees has received an award from Middlesbrough and Stockton Mind which recognises their support in promoting volunteering roles during the pandemic for the Appropriate Adult role with the local mental health charity.
Middlesbrough and Stockton Mind gave the recognition as part of its Volunteer Awards which recognise those volunteers or partners who have made an impact and tangible difference to the charity's work.
It comes as universities across the country prepare to mark University Mental Health Day on Thursday 4 March, which aims to bring together the higher education community to make mental health a priority and to promote awareness of student mental health.
Two students who regularly volunteer as Appropriate adults are Dean McCormack and Anthony Eadsforth. The role involves being present in police custody to support vulnerable detainees and if needed, offering referral to services such as MIND.
Dean, who started his BSc (Hons) Nursing Studies (Mental Health) in January this year, said: "The role itself involves working on a flexible shift rota to attend a police station when a vulnerable person is arrested. As an Appropriate Adult, I am present to help make sure they understand what is happening, as well as ensuring the correct procedures have been followed.
"I have come across so many different people in this role, all have different stories. Some people are homeless, some addicted to drugs and others are victims themselves. I do get to see things from other perspectives and be a support tool for people in an environment which they may not feel comfortable in."
Dean, 37, who is originally from South Shields, said: "This is a complete change for me, as my past work experience is recruitment and working as a team manager.
"I felt for a long time that something needed to change and that I was destined for something different. I am a people person and wanted to enhance this in a way that was rewarding and would allow me to grow."
In addition, Dean is also involved with Park Run and is also behind running group, Destination Boro, which puts emphasis on the benefits of exercise on mental health. Although currently paused due to the ongoing pandemic, the group regularly raises funds for charity.
Anthony, 43, from Trimdon, County Durham, is studying BSc (Hons) Criminology with Psychology. He returned to education to embark on a change of career after being diagnosed with Multiple Sclerosis.
He said: "Often as an Appropriate Adult, a judgment call needs to be made after meeting the detainee to quickly assess the needs which they might have. As well as gaining experience, the role also provides an opportunity to offer a helping hand to those less fortunate than myself which is very rewarding, especially knowing it could potentially change a person's path.
It has been truly amazing to hear the impact and commitment University student volunteers have had during this most difficult and challenging of times
"The main objective of volunteering is to gain experience in criminal justice, as I hope to go on to become a probation officer.
"Since becoming a father I really feel passionate about certain individuals involved in crime who might not have been given many chances before and maybe need some guidance. I'm hoping that working in probation will give me a chance to help people who might find themselves in such circumstances."
Andrea Atkinson from Middlesbrough and Stockton MIND said: "Throughout this difficult lockdown period, half of my team of Appropriate Adult volunteers have continued to deliver their role within police custody providing support to those vulnerable people being interviewed under caution. Over 50 percent of those active volunteers are students from Teesside University.
"Going into custody during this period has been challenging as the use of PPE has had to be worn and procedures changed to reflect the challenges faced by COVID 19. All volunteers have adapted instantly to these changes and have continued to provide a high standard of support."
Andrea added: "Although Middlesbrough and Stockton Mind have stopped the majority of volunteering for the time being, the Appropriate Adult Service has continued to deliver, as Cleveland Police still require Appropriate Adults to carry out their role, as we know they have had to continue during this pandemic.
"My student volunteers have been happy to pick up extra shifts, which is a testament to their commitment to volunteering and their willingness to support some of the most vulnerable people in society."
Jayne Golden, Volunteer Co-ordinator said: "It has been truly amazing to hear the impact and commitment University student volunteers have had during this most difficult and challenging of times.
"Their contribution to this organisation and to the vulnerable people needing their support has been outstanding and I thank every one of them for their efforts as a volunteer. We are delighted to receive this award and hope to continue to support Middlesbrough and Stockton MIND in the valuable work that they do for the local community".
If you feel you could help MIND as an Appropriate Adult, find out more.
---