Home ›
Free online maths course for applicants
Free online maths course for applicants
A free online maths course is available for students aiming to study at Teesside University's School of Computing, Engineering & Digital Technologies this autumn.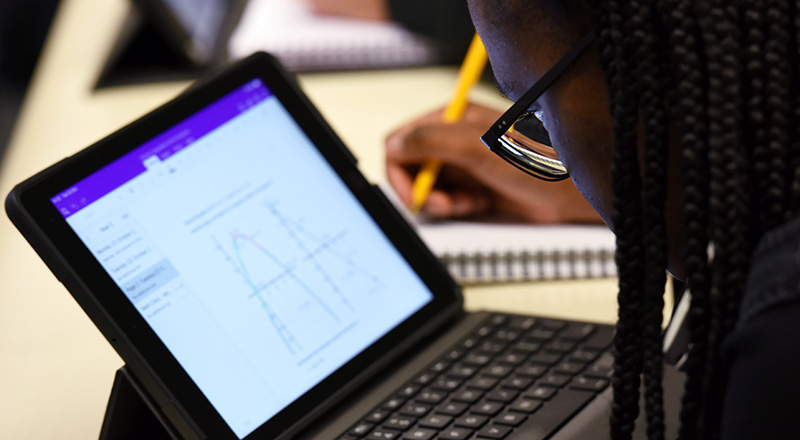 The free level 3 online Mathematics for University course is for UCAS applicants aiming to study subjects such as mathematics, engineering, computing and games programming.
The course is aimed at helping applicants to prepare for their studies. There are 100 free places available, which will be offered on a first-come, first-served basis.
Dr Dimitrios Nicolaou, Associate Dean in the School of Computing, Engineering & Digital Technologies said: 'Last year our online maths4uni short course helped many students whose learning was disrupted by Covid-19 to prepare for university.
Students can study the online course at their own pace with online support from Teesside University's academic tutors when they need it.
'This year we are extending our free online Mathematics for University short course offer to help our UCAS applicants develop their knowledge and understanding in maths so that they can start their degree studies in September confidently and better prepared.
'Students can study the online course at their own pace with online support from Teesside University's academic tutors when they need it.'
---