Leverhulme funding success for Teesside historians
Historians from the School of Social Sciences, Humanities & Law have secured prestigious Leverhulme Trust funding awards for three exciting and very different research projects.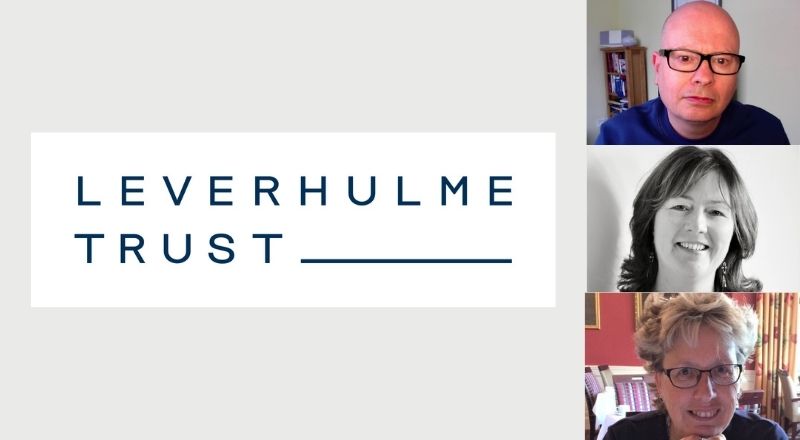 Professor Nigel Copsey
Professor Nigel Copsey has become the first Teesside academic to receive a Leverhulme International Fellowship.
Based at the Centre on Hate, Bias and Extremism (CHBE), Ontario Tech University, Professor Copsey will undertake a five-month project (from March to July 2022) titled Responding to Hate in Canada's Multicultural Mosaic.
It will be an activist-led examination of how grassroots anti-fascists from across the spectrum have responded to far-right hate. Evaluating trajectories of activist practice, he will trace historical continuities that underpin contemporary anti-fascist responses.
Professor Copsey's Fellowship builds on a recent ESRC/CREST funded project that examined contemporary militant anti-fascism (or 'Antifa') in the US and Britain, which combined activist interviews with digital ethnography.
More about Professor's Copsey's research project
Dr Joan Heggie
Dr Joan Heggie has received a British Academy/Leverhulme Trust Small Research Grant for her work on the role women played as capital lenders in the expansion of industrial towns and development of middle-class suburbs in nineteenth-century Yorkshire.
This is the first grant success of its type at Teesside for over five years and the first for History.
Dr Heggie's two-year research project will draw on original documentation from the Registers of Deeds for the County of York, including a large quantity of previously unresearched mortgage documentation from the late 1880s.
The work will build on Dr Heggie's previous funded research on women and property in the North Riding (Heggie, 2019), which indicated that women's involvement in mortgages was much higher than in other types of transactions.
More about Dr Heggie's research project
Dr Roisín Higgins
Dr Roisín Higgins has secured a Leverhulme Research Fellowship for an innovative study that captures the almost forgotten aspects of the Northern Irish Troubles using sensory history.
The aim of the project, titled 'Sensing the Troubles: A Critical Reimaging of Life in Northern Ireland', is to unlock a new way of writing histories of conflict.
The Research Fellowship is an extremely competitive award and is the first award of its kind for History in ten years.
This research proposes a way of exploring the interconnection of the everyday and the extraordinary during the Troubles (1969-1998), to reach an understanding of how this was experienced and integrated in individual lives.
Dr Higgins's research has been featured in the Leverhulme newsletter, May 2021.
More about Dr Higgins's research project

---