Praise for project to help increase children's access to arts
Teesside University researchers have been involved in a South Tees Arts Project (STAR) which has been shortlisted for a national award.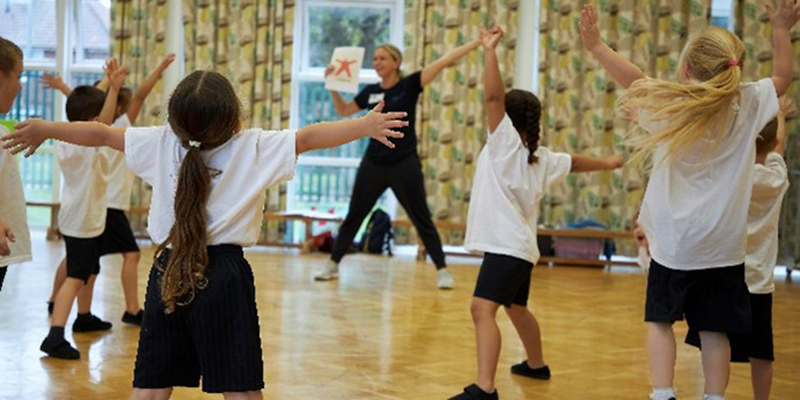 The project, which aims to improve the well-being of young people in deprived areas by increasing their access to the arts, has been shortlisted in the HSJ Partnership Awards 2022.
STAR has been shortlisted in the category of Most Impactful Project Addressing Health Inequalities, recognising outstanding contribution to healthcare. The winners are due to be announced in March.
STAR is an innovative locality-based dance and health programme which aims to increase access to the arts for children living in deprived areas of South Tees to improve their health and wellbeing.
The project utilises the physical and mental wellbeing benefits of taking part in dance activities, supporting participants through creative and engaging ways to express themselves and develop self-awareness, identity, and social and emotional learning skills. The initiative adopts a school and family-based approach, maximising positive outcomes for children, schools and families.
As a project partner, a team of Teesside University researchers have been involved in evaluating the project. Dr Peter van der Graaf has been working with researcher Pat Watson and PhD student Pascal Navelle Landindome, all from the University's School of Health & Life Sciences.
Dr van der Graaf said: "We are proud to be a partner of the STAR project by co-producing health and wellbeing measures, working closely WITH children, parents, teachers and artist instead of doing research TO them, through focus groups and interviews that involve play and interactive apps.
We are proud to be a partner of the STAR project
"The research will support the future development of school-based dance interventions and, ultimately provide evidence to improve children and their families' health and wellbeing at this critical period of the Covid-19 pandemic."
The collaborative project was initiated by the North-East and North Cumbria Child Health and Wellbeing Network, whose vision is that all children and young people should be given the opportunity to flourish and reach their potential, and be advantaged by organisations working together.
The programme was developed in conjunction with Northern Ballet, and is delivered by TIN Arts, an inclusive dance organisation based in Durham, supported by multiple key regional partners, including local primary schools, academic researchers, family support organisation Children North East, and the South Tees public health team.
Chris Drinkwater, Executive Lead for Arts and Creativity at the Child Health and Wellbeing Network said, "I am delighted to see the ethos of the Network to bring organisations together in partnership deliver such a creative opportunity to primary schools in some of our most challenged communities."
---