Research to tackle the role of fanzines in football racism
The role of football fanzines in perpetuating and challenging racism among fan communities is the focus of a new collaborative PhD studentship led by Teesside University and the British Library.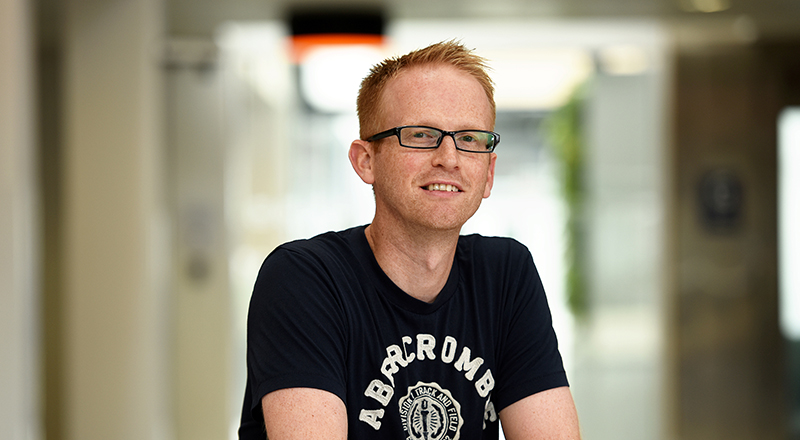 The research project will tackle perceptions and portrayals of racism and anti-racism in British football fan culture, from the days of Viv Anderson being the first black footballer to play in a full international for England, through to the present-day Black Lives Matter movement.
The role of digital technologies in both reproducing and challenging racist and anti-racist content within British football will also be examined, along with analysis of when and why print fanzines first engaged with racist and anti-racist representation.
Dr Tom Gibbons, Senior Lecturer in Sport & Exercise (Sport Studies), in the University's School of Health & Life Sciences, will lead the research project.
He said: "There are key moments in football history which will have importance to the research; from Viv Anderson becoming the first black player in the men's senior England team in 1978, through to the rise of non-British players in the professional leagues, the emergence of anti-racist groups and campaigns, along with far-right football-related social movements, through to the more recent Black Lives Matter campaign demonstrations including players 'taking the knee' before every match.
There are key moments in football history which will have importance to the research
"The research will examine independent and club-based fanzines and websites from the British Library's collections over the past five decades to capture how print and online fanzines and websites have both reproduced and challenged dominant racial discourses within British football from the 1970s to the present.
"It will help to expand our knowledge and understanding of expressions of racism and anti-racism within football fan communities. It will also provide insight into how printed and digital cultures have developed over time and assess their impact on the present."
The collaborative PhD studentship will be funded with £93,000 from the Arts and Humanities Research Council (AHRC) and is due to start October 2022.
"This will provide an exciting opportunity for a researcher with an interest in the study of history, ethnicity and football fandom cultures," added Dr Gibbons.
Dr Gibbons will jointly supervise the successful PhD candidate with Professor Nigel Copsey and Dr Kevin Dixon, in collaboration with Dr Debbie Cox and Jason Webber at the British Library.
---