Teesside University in the running for 'employer of the year'
Teesside University has been shortlisted for the UK Investors in People (IiP) Gold Employer of the Year in the prestigious IiP 2022 Awards.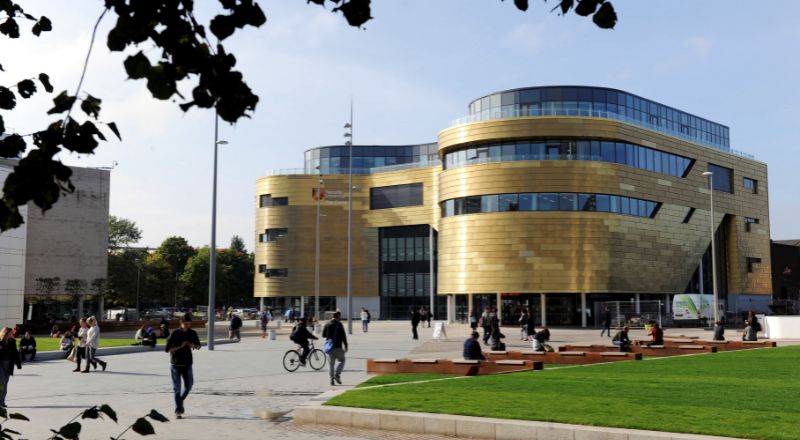 This recognises the University's commitment to investing in its people and consistently supporting and nurturing the institution's inspiring community known as Team Teesside.
The award submission outlined how the University continues to listen to feedback, with investment in academic and student support teams leading to significant positive feedback in the National Students Survey, while the development of new career pathways has helped academic colleagues to achieve fantastic results in the Research Excellence Framework.
Investors in People 2022 Awards entries were submitted by hundreds of organisations across the UK and overseas, each showing their commitment in a range of categories.
This recognition follows other workplace accolades for Teesside University, including securing Investors in People Gold status for a fourth time in 2021, while also holding the North East Better Health at Work Award in recognition of efforts to address health issues and healthy lifestyles.
The University has also signed up to the Race at Work Charter, demonstrating a commitment to ensure that ethnic minority employees are represented at all levels in the organisation.
Juliet Amos, Executive Director of Human Resources at Teesside University, said: "It is a privilege to be shortlisted as an IiP Gold Employer of the Year in the 2022 awards.
This recognition is a clear indication of the dedication and hard work of our University community and demonstrates our commitment to continue to invest in our people.


"This recognition is a clear indication of the dedication and hard work of our University community and demonstrates our commitment to continue to invest in our people. To be shortlisted for such a prestigious award is a fantastic accolade and is further evidence that Teesside University is a great place to work and study."
Paul Devoy, CEO of Investors in People, said: "In what has been the biggest and most competitive year so far, it always makes me feel immensely proud to see so many fantastic organisations and individuals staking their claim to be the best. And every year, the entries do get more and more competitive and the judging even tighter. Reaching the final shortlist is a testament to the amazing commitment these organisations are making to make work better for their people, and they truly deserve this recognition."
The Winners of the Investors in People Awards 2022 will be announced at a ceremony in London on 15 November. Find out more about the awards - www.investorsinpeople.com/awards-2022/
---