Helping shine a light on poverty in schools
A Teesside University researcher has won funding to help schools better design their curriculum to improve outcomes for disadvantaged students.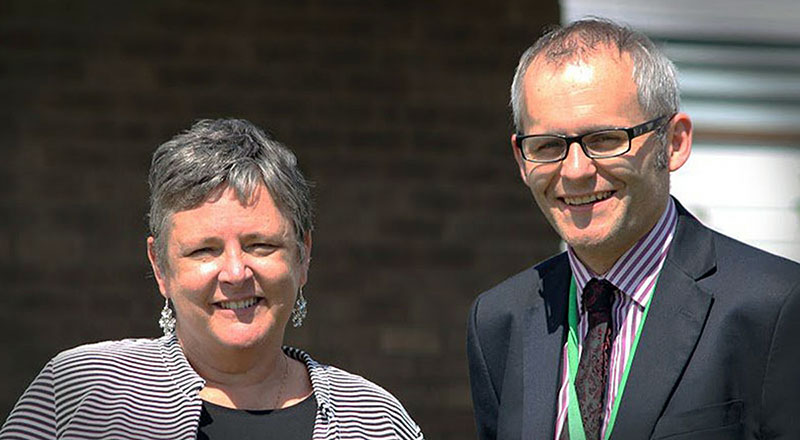 Sean Harris combines PhD studies at Teesside University with a role as the Trust Improvement Lead for research, development and innovation at Tees Valley Education Trust (TVED), a multi-academy trust that serves children and families in the Tees Valley.
His research explores the impact of poverty in schools and how education and system-leaders can work with children and families to better understand the needs of those living in low-income and challenging contexts.
Building upon this research, Sean has won £18,000 of funding from Let Teachers SHINE to further investigate the topic of how teachers can better design curriculum and classroom practice with disadvantage in mind.
Let Teachers Shine is a funding competition run by SHINE, an educational charity that works with teachers, schools, and other organisations, helping disadvantaged children in the North of England to fulfil their true potential.
Sean plans to use the funding to work with two diverse primary schools and purchase iPads for the students. These iPads will enable the children to be actively involved as 'co-production' researchers of their curriculum.
In addition, the funding will cover trips to universities, organising a conference for local schools and other trusts they work with, and inviting teachers and children to expand their way of thinking. The goal is to create a comprehensive toolkit that can be shared regionally and hopefully, even nationally.
While this project does not form part of Sean's PhD, it builds on research and development that TVED are leading alongside colleagues at Teesside University around the social justice agenda.
He said: "This award from SHINE further facilitates our capacity for change in the Tees Valley and gives us a genuine opportunity to support other classroom practitioners in understanding and addressing barriers to learning that are caused by sustained poverty and the ongoing cost-of-living crisis."
This award from SHINE further facilitates our capacity for change in the Tees Valley and gives us a genuine opportunity to support other classroom practitioners.
As part of the project, it is hoped that pupils will work with researchers in Teesside University's Team Alpha (Alcohol and Public Health Research Team), based in the School of Social Sciences, Humanities & Law, to understand how to carry out research and apply this to the action-research project in their academies alongside teachers.
Sean was inspired to do his PhD through his own lived-experience and from working closely with Team Alpha leader Professor Dorothy Newbury-Birch alongside students at Norham High School.
Professor Newbury-Birch said: "We are delighted to see Sean's studies progress into further research which is destined to have a real impact in the way we educate children from less advantaged backgrounds.
"We look forward to working with him and Tees Valley Education Trust in their vital work helping youngsters achieve their full potential."
Katrina Morley, CEO of Tees Valley Education Trust, added: "Research continues to show that the most disadvantaged of children and families in our region have been impacted hardest by the economic turmoil of recent years and the long-lasting effects of COVID-19; the response of our society to this has to be more than just one of welfare or charity.
"This grant gives us an opportunity to help influence the way educationalists think about and respond to poverty through curriculum, pedagogy and classroom practice. The Trust is grateful for the ongoing collaborations which make this possible."
---