International Student Barometer Survey winner announced
Winner of the International Student Barometer Survey 2015 prize draw announced.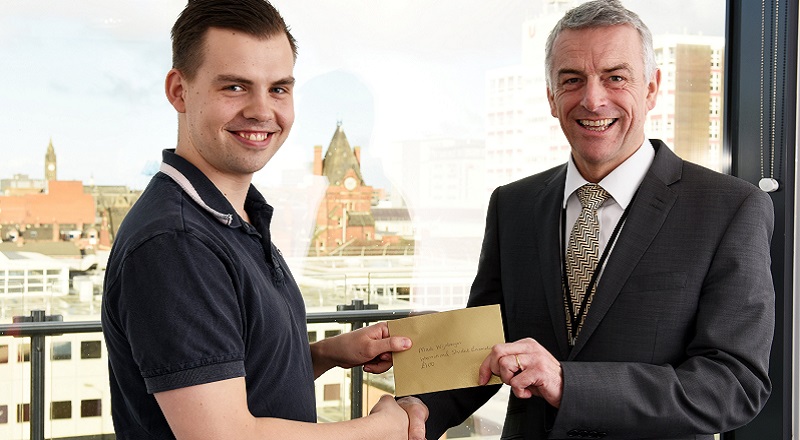 We are pleased to announce that Mark Wijnbergen is the winner of the International Student Barometer Survey 2015 prize draw. Mark, a PhD student from The Netherlands, won £100 cash after his feedback was selected at random from hundreds of responses to the Survey.
"I'm so pleased to have won this prize. It's a lot of money, I might use it to go to a Middlesbrough match. My PhD research is on 'Development and evaluation of a performance analysis system for use in elite football' and I have been trying to see as many football matches as possible while here in the UK. I'm even supporting Boro these days – only after my home team of Groningen of course!".
The prize was presented to Mark by the University's new Pro-Vice-Chancellor International, Dr David Bell. Dr Bell congratulated Mark on his win and added, "The International Student Barometer Survey results are really pleasing. They confirm that we continue to be a great study destination for students who come here from all over the world. It's always fantastic to meet students like Mark and to hear about such positive experiences first-hand."
The Survey results, released in January 2016, revealed that Teesside University's personal tutors are ranked number one of 159 participating universities around the world and third globally for overall satisfaction with our learning experience. A total of 159 institutions participated worldwide, 49 of which are in the UK.
---