Be Meningitis aware
Meningitis is inflammation of the meninges - the lining surrounding the brain. Anyone can get meningitis but students are one of the groups most at risk because of the closeness of student accommodation.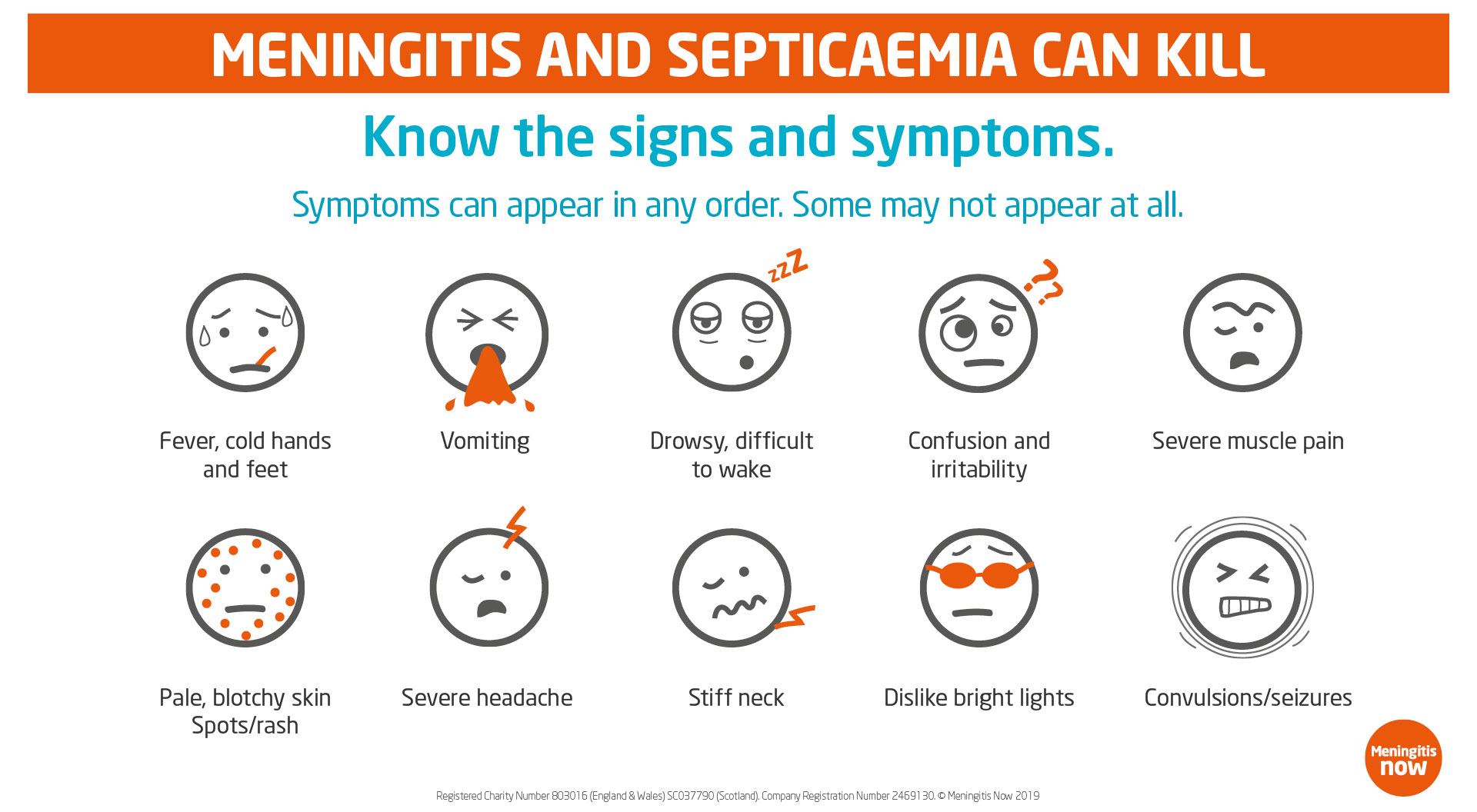 1. Signs and symptoms
• it is important you familiarise yourself with the signs and symptoms of meningitis and remember that symptoms can be mild to severe and you don't always experience them all. • Meningitis is a medical emergency. If you suspect meningitis get medical help fast. Call your GP or NHS 111 or dial 999. • More information about meningitis and the signs and symptoms can be found at meningitisnow.org • Help protect your friends and family. Familiarise yourself with the signs and symptoms of meningitis.
2. ACWY Vaccine
• All Fresher's, under the age of 25 are eligible for their free ACWY meningitis vaccine. You may have had this already at school but it's worth checking with your GP • If you have moved away from home to study it is important you register with a local GP so that you can obtain an appointment to have your meningitis vaccine. International students are eligible for the ACWY vaccine for free as well. • We encourage you to try to get your vaccine before you arrive at University or as soon as possible after you have arrived • Due to Covid19 there may be some restrictions on visiting your GP. Always check by calling before just turning up at a GP practice. • Details of local GP practices can be found on the University website, student health and wellbeing pages.
3. Don't assume it's Covid
• It's especially important at the moment that you learn to recognise the signs and symptoms of meningitis to differentiate it from Covid19 and other illnesses. • Always check with your GP or call NHS 111 if you are unsure. • It might be Covid but it could be Meningitis.
---