Succeed@Tees workshops celebrating 10 years of success
2021 is the tenth year of the Succeed@Tees workshops programme run by the Liaison and Skills Development Team within Student and Library Services.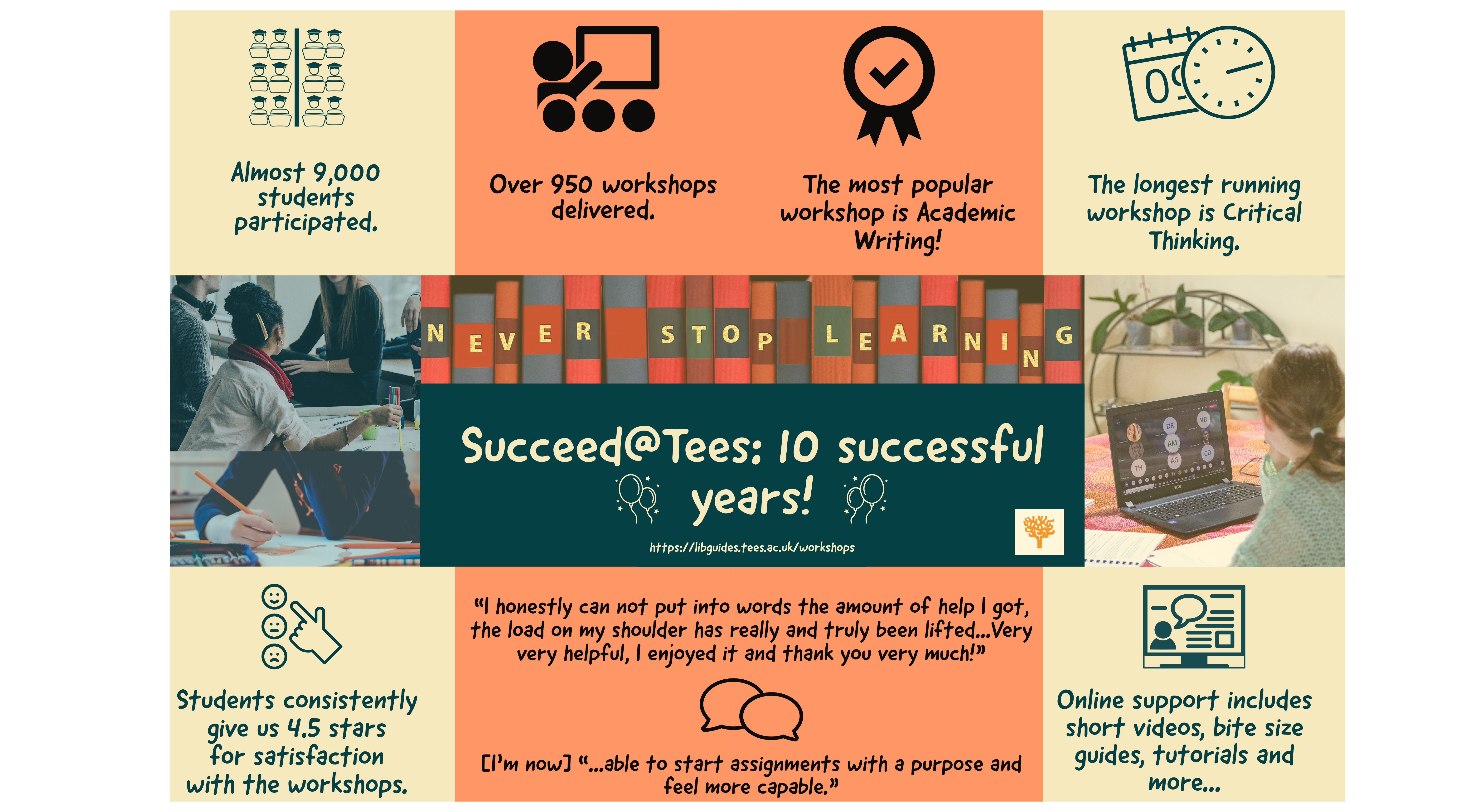 The workshop programme was created after a consultation with various staff from the Schools on what skills they felt students could develop. It's aim is to support students with the skills needed to get the most from their studies and their student experience.
In the first year 344 students attended the workshops that were run. Since then workshops have been delivered to over 1000 students a year. With the advent of the Covid-19 restrictions the programme has seamlessly pivoted to online delivery offering a blend of information, tips and practical exercises.
The workshops are complimented by a range of online resources that students can access asynchronously or can be embedded into Blackboard Modules.
Please see https://libguides.tees.ac.uk/workshops for more information or click the link below and look out for new developments in the next few months.
---