Library ground floor refurbishment
A £2.1m refurbishment of the Library ground floor area is currently in progress, creating open plan collaborative spaces, exhibition space and a large café to the rear with an external extension for an al fresco dining experience.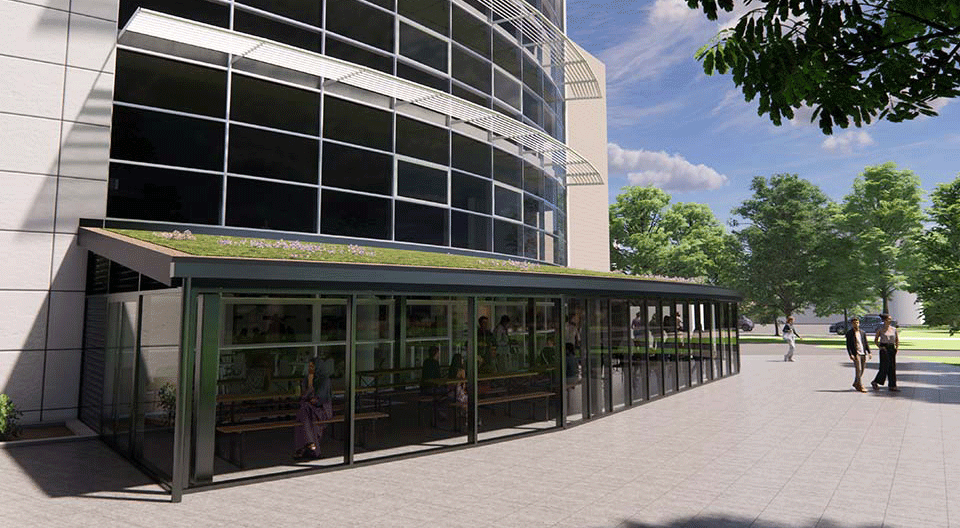 As part our commitment to continue to enhance the student experience, an extensive refurbishment of the ground floor library area is currently underway.
£2.1m is being invested to create exciting new open plan collaborative spaces, an exhibition area, well-being space, a new reception point, and an enhanced café with an external extension for outdoor dining.
The Library refurbishment forms part of the next phase of our Campus Masterplan, which was launched in 2017 and has seen over £280m invested to date.
Our Campus Masterplan continues to enhance our facilities to further improve the student experience and reinforces our position as an ambitious, global looking university, providing continued academic and service excellence for our student community.
We are completing The Library works during the summer to minimise disruption and the refurbishment is expected to be complete in time for the new academic year.
During the refurbishment, the library will remain open as usual, on a 24/7 basis. We have a temporary reception point on floor one and floors one to three continue to be available. Additional quiet study space provision is provided in both the Student Life Building and The Curve during the duration of the works.
We will need to temporarily close the Library for the first weekend in September as part of the refurbishment. We will confirm details of this nearer the time and alternative provision will be provided.
We thank you for your patience and hope you look forward to making use of the new facilities.
Please check our social media channels for regular updates via Twitter, Instagram and Facebook @Teesstudentlife and the Library homepage for any change to opening hours.
---