Researchers to unlock historical disability arts archive
A lost art archive will be unlocked to help show how disability was interpreted in the past as part of a £440,000 international collaborative project led by a Teesside University academic and artist and a German researcher.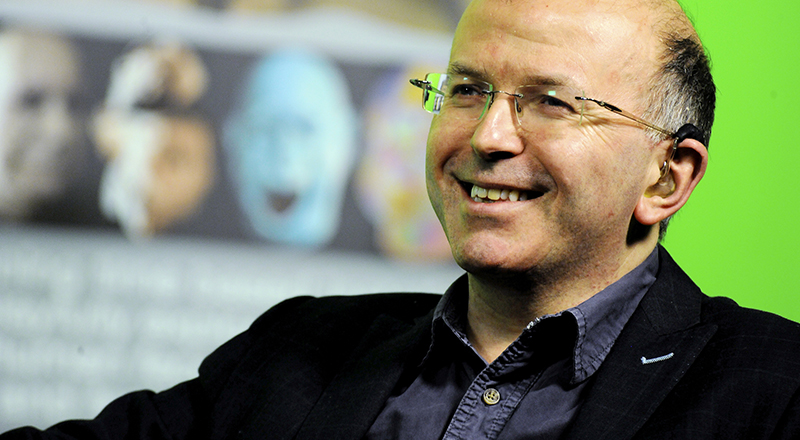 MIMA School of Art & Design Professor Simon McKeown, an award-winning internationally exhibiting artist - renowned for his work on disability, will examine the disability related artworks collected by German educationalist Hans Würtz at the turn of the twentieth century.
He will work with Professor Dr Oliver Musenberg, of Humboldt University in Berlin, who has extensively researched the life and legacy of Würtz.
Würtz, who was known for his prominence in German special education during the time of the Weimar Republic, was an avid collector of artworks related to disability and impairment.
The project is jointly funded by the Arts and Humanities Research Council (AHRC), part of UK Research and Innovation (UKRI) and German Research Foundation (DFG). It will shed light on the historical context of Würtz's collection, which features thousands of artefacts, to help to explain its role in construction of identity in relation to disability. AHRC has awarded £270,000 with £170,000 coming from DFG.
It is one of 19 collaborative research projects to receive funding through an AHRC and DFG partnership which brings together arts and humanities researchers in the UK and Germany to conduct outstanding projects spanning a wide range of academic disciplines.
Professors McKeown and Musenberg will examine how impairment and disability are represented in the Würtz collection, with a focus on how disability was portrayed to help provide understanding and insight into how cultural attitudes have evolved since that time. The collection will also be digitised and exhibited.
Professor McKeown said: "Hans Würtz's passionate collecting of artworks related to impairment and disability was set against the political background of the rise of National Socialism, a critical period in European history that saw extreme ableist and disablist thought and action.
"In 1932 he created one of the largest ever exhibitions connected to disability and impairment. This work informed and led him to articulate a physiognomic concept of special education."
Professor McKeown added: "Despite this dated, but typical of the time, approach to disability education, Würtz innovatively moved away from the prevailing medical perspective on impairments to a more cultural perspective that materialised in his outstanding collection both in regard to its size and content."
Würtz was amassing his art collection at the same time as the Nazi rise to power in Berlin and the collection only survived as the National Socialist authorities saw no value in it at that time and allowed him to remove the collection to his place of exile in Czechoslovakia. The collection survived in two Prague based archives.
The largely unmapped collection includes pottery, ivory and wood statuettes, thousands of images in the form of drawings, cartoons, lithographs, engravings, reproductions from magazines and photographs, paintings and glass plate negatives.
Professor Dr Oliver Musenberg said: "The Würtz collection can be seen as an instrument to uncover different and unexpected narratives on disability. Würtz made disability an artistic, cultural and scientific topic and his work represents a very early example of an interdisciplinary approach.
"This research will help to shed light on the history and historical context of the collection and explain its role in, and challenges to, the construction of identity, norms and values related to disability."
Announcing funding for the project and 18 other collaborations under the programme, Professor Christopher Smith, Executive Chair of the Arts and Humanities Research Council and UKRI's International Champion, said: "The projects funded by this partnership demonstrate the importance of breaking down international barriers to unleash new ways of thinking.
"Working with the DfG has enabled us to champion the transnational potential of the arts and humanities, which help us to better understand ourselves and the world we live in. I am looking forward to seeing the impact of these projects and continuing to build on this successful collaboration with our German partners."
Laura Sillars, Dean of Teesside University's MIMA School of Art & Design, said: "Teesside University already has a long-standing creative relationship with institutions in Prague and this research project, working with an academic in Berlin, further extends international links and professional relationships built over many years. The project bears witness to the experience of marginalised voices and we expect the team to uncover singular perspectives and stories."
---
In the News
Researchers To Unlock Historical Disability Arts Archive
Newcastle Magazine, Web, 27/11/2021 A lost art archive will be unlocked to help show how disability was interpreted in the past as part of a £440,000 international collaborative project led by a Teesside University academic and artist and a German researcher.