Animation academic aims to help improve diversity in the games industry
A Teesside University academic is working to help improve diversity in the video games industry through his involvement in a national initiative.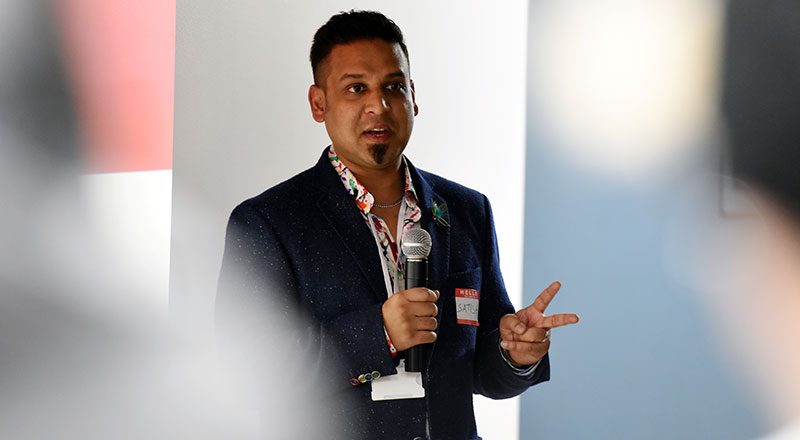 Dr Satish Shewhorak, Senior Lecturer in Games Animation and Motion Capture in the University's School of Computing, Engineering and Digital Technologies, organised a recent POC in Play event.
POC in Play is an independent initiative which aims to improve representation and provide opportunities for people of colour who are either currently working in the video game development sector or thinking of joining, to connect and network.
Games professionals and students from as far afield as Edinburgh and Manchester converged in Middlesbrough for the event held at BohoOne.
Dr Shewhorak said: 'Supporting POC in Play is a great way to help improve ethnic diversity in the British games industry, which when measured last was only at about four percent in comparison to the national average of 14 percent.
'Our aim is to raise the profile of diverse faces, perspectives and voices in games and the media and connect under-represented people and the wider industry, provide platforms and opportunities for development through events and talks.
Supporting POC in Play is a great way to help improve ethnic diversity in the British games industry
'Our POC in Play event involved three great diverse talks from industry speakers and provided an opportunity to network in an inclusive atmosphere.'
The guest speakers were Wei Xing Yong, lead animator with Cubic Motion; Darren Yeomans, art manager with Atomkawk; and Frederic Babord, Technical Director at Radical Forge.
The event was aimed at games, animation and VFX industry professionals seeking to network with indviduals in other industries with similar diversity issues, along with students or aspiring games professionals looking for advice or a networking opportunity. It was sponsored by Teesside University, DigitalCity and Middlesbrough Council.
Find out more about POC in Play
---