A Teesside University graduate is combining her design and entrepreneurial skills by successfully expanding her burgeoning business.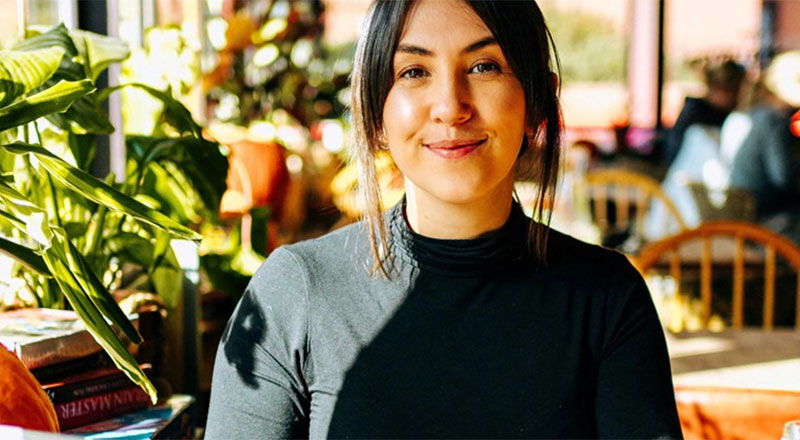 Graphic Design graduate Sophie Karaer is the founder and Director of Soka Studio Ltd, an award-winning design company based in Liverpool.
Sophie graduated from Teesside University with a first-class Honours in Graphic Design and Advertising in 2010. She was also awarded a Merit from the International Society of Typographic Designers for her work on 100Bama, a typographic interpretation of Barack Obama's first 100 days in office.
After graduating, Sophie moved back to her home city of Lincoln where she undertook various work experience placements in local design agencies.
During this time Sophie registered as a sole trader promoting herself as a freelance graphic designer whilst expanding her client base.
She said: 'After a year I registered the company as Limited I recruited my first members of staff which grew to a team of five designers, developers, and administration.'
The company then became SOKA Studio Ltd in 2017 and is based in Liverpool, with a team of employees all working remotely across the UK.
Sophie added: 'I always really wanted to run my own company and become a Creative Director.
'That was my ambition from University onwards, but if you had told me when I was a student that I'd be doing it before I turned 30 I wouldn't have believed it was possible.
'When I was working as an employee for other design agencies, I became inspired, not only by the positives of those experiences, but by the negatives.
'I understood what I wanted my company to be and what environment I wanted to create - I wanted to do things differently.
The opportunity to meet like-minded talented creative people in my class was a huge influence on my career.
'I've never been particularly good at blindly following rules when I can see better options for everyone involved, and I think this is a quality found in a lot of business owners.'
Sophie says her experience of studying at Teesside University was a major influence in her career, in particular a trip to New York to attend a graphic design conference, featuring some particularly inspiring leading American designers.
'The opportunity to meet like-minded talented creative people in my class was a huge influence on my career.
'Some of these people are now my best friends, and some of us even collaborate on projects now.'
Soka Studio offer graphic design services which includes branding, promotional design for print and screen-based applications, and website design and development.
Soka Studio won the Micro Business of the Year Award at the CityX Business Awards Ceremony in 2019 and were also shortlisted for the Creative Agency Owner of the Year award at the Women in Business awards in 2019.
The company were also recently shortlisted at the Creative and Digital Agency of the Year at the City of Liverpool Business Awards in 2021.
Sophie is keen to recruit local graduate talent and says:
'We are always looking to work with graduates and students, and we like to keep an eye on the new talent that is emerging from universities.
'We regularly offer work experience placements to students and graduates.
'In the past four years, we've provided over 20 students with these experiences whilst the company continues to grow gradually and organically.'
---