Graduate's role in helping Belgian football club achieve goal
A Teesside University graduate who combined his professional footballing career with study played a pivotal role in helping a Belgian football team win promotion.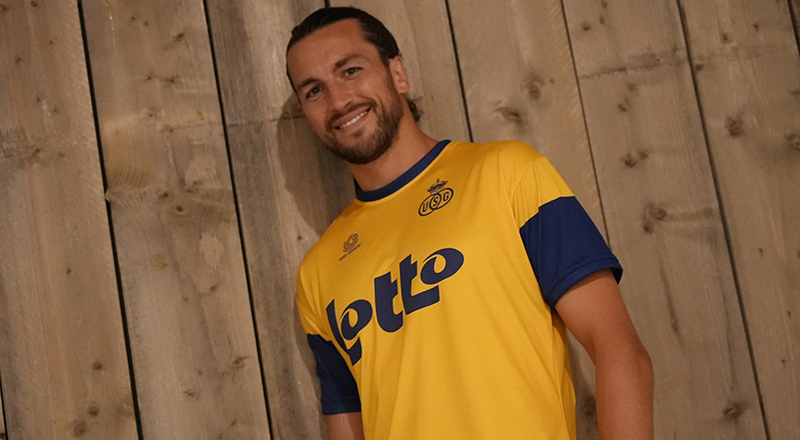 Christian Burgess swapped his League One place with Portsmouth for Brussels back in 2020, when he joined Royale Union Saint-Gilloise.
He went on to play a key role in the club's recent success which saw the team promoted to the Belgian first division in the 2020/21 season, marking a return to the top league after 48 years - then finish second in 2021/22 to secure a place in the Champions League.
Christian previously played for a number of other UK football teams, including Middlesbrough FC and Hartlepool United, establishing links with Teesside University while completing a degree part-time.
He graduated from Teesside University in 2014 with a First Class BA (Hons) History, squeezing in study while playing professional football. His dissertation on the Naval arms race between Britain and Germany before the First World War was nominated for a national prize.
Christian said: "Teesside University was a really good place to study. To me, education has always been important. My parents are both teachers and always emphasised how important education was.
"I'd always acknowledged that football doesn't work out for everybody, so it was important I had education to fall back on. I'd always enjoyed History in school, so it was the logical decision to go on to study something I enjoyed so I'd be more motivated."
And although combining a professional football career with study and lectures was challenging, success in the classroom was just as important as achievements on the football pitch for Christian.
He said: "It was challenging during my final year. I was studying while playing in lots of matches, many of them away, which meant a lot of travel which took up a fair amount of time and it took its toll physically.
To me, education has always been important.
"Luckily I really enjoyed the modules in my final year, which made it easier to go to the library and get work done and with a bit of organisation, I managed to get to the library most days after training, as well as on my days off and really work hard to try and do as well as I possibly could."
Christian added: "I really enjoyed my time at Teesside University and I was really impressed with the teaching staff in the History department. The library was very well stocked and the general atmosphere around the campus is very friendly with some great facilities.
"I'd say to anyone thinking of returning to study while working that it's definitely worth it, if you can manage to find the time. There were many people on my degree with full-time jobs and families. The academic staff were aware of the demands on part-time students and I found them to be really helpful with any problems that arose."
Margaret Hems, a Senior Lecturer in History in the University's School of Social Sciences, Humanities & Law, said: "We really enjoyed working with Christian. He always managed the balance between professional football and academic study, evidenced by his final year dissertation which was nominated for a prize supported by the Historical Association and History Today.
"Students chose to study History with us from a variety of backgrounds, including some returning to education to those who combine their studies with work. Studying History provides a wealth of transferable skills and an opportunity to develop critical thinking, as well as opening up a diverse range of career paths."
---