Knowledge Transfer Partnerships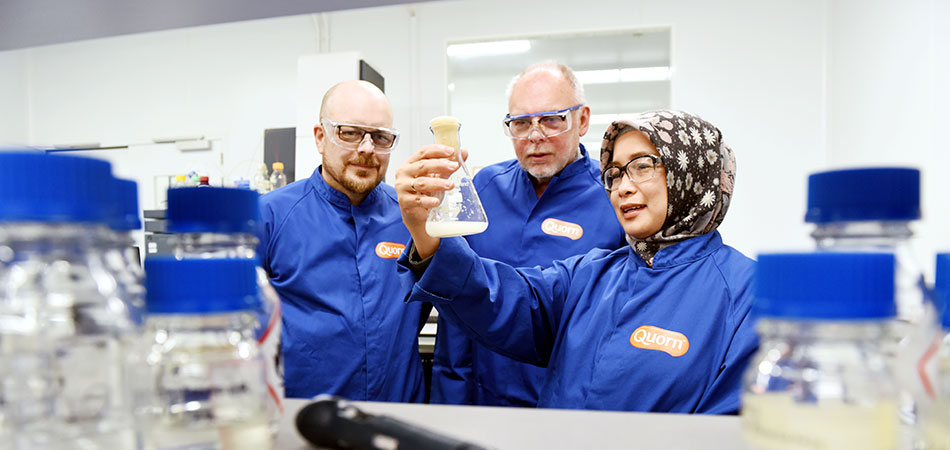 Finding the right specialists to help you innovate can be a challenge. That's where Knowledge Transfer Partnerships (KTPs) come in. They link you to the expertise you need to grow your business and gain a competitive edge.
---
Connecting you to innovation
KTP is a world-leading programme that helps businesses succeed by connecting them to the UK's rich academic resources. It's a partnership between the business seeking expertise, a university or college and a recently qualified graduate – known as an associate.
---
Transforming your business
Any company can apply. To succeed, your project needs to be strategic and have the potential to transform your business. Your academic partner will provide the expertise and knowledge required to deliver the project. If your application is successful, an Associate will work to help bring your plans to life. The Associate will work on your site to embed the expertise of the academic team and bring their own skills to deliver a project which could mean anything from introducing new products to changing the company's direction.
---
Making your project happen
During the application process you will work with an expert known as a KTP adviser who will provide guidance on completing the application form, and will support you throughout the project.
If your application is accepted, the next step is to recruit your associate. Your partner will work closely with you in identifying a suitable graduate to undertake the project. The university or college will employ your associate, even though they'll work mostly at your premises. Your associate will then start working to make your project happen.
Through KTP the associate will receive training that will help deliver the project and often bring new skills to your business. These additional skills will last the associate a lifetime. Projects are usually so successful that when they end, around 70% of associates receive offers of full-time positions within the companies – and at least 70% accept.
---
Academic support
At least one academic will have been nominated to supervise the associate and form part of the team that will deliver the project. The academic has the intellectual firepower to guide and advise your associate whenever required. They can arrange access to test equipment at the university or college if required. In short, they're a vital part of your team and project.
---
Funding your project
Your project can last between 12 months and three years. If you're a small or medium-sized business, funding will cover two-thirds of the project cost, leaving an average of around £22,000 a year for your company to pay. If you're part of a larger company, funding will cover around half of the project cost, leaving an average of around £33,000 a year to pay. That's great value, especially as evidence show that businesses, who invest in R&D grow twice as fast and have higher exports compared to non-innovators.
---
Your journey starts here
If you want to grow your business through collaboration and innovation, KTP is the programme that has the power you need to get ahead of the competition.
Talk to us