Success for University biotech firm TeeGene's networking trip to New Zealand
A Teesside University spin-out company has developed a number of collaborative working opportunities in New Zealand after being chosen to take part in a British research and development (R&D) delegation.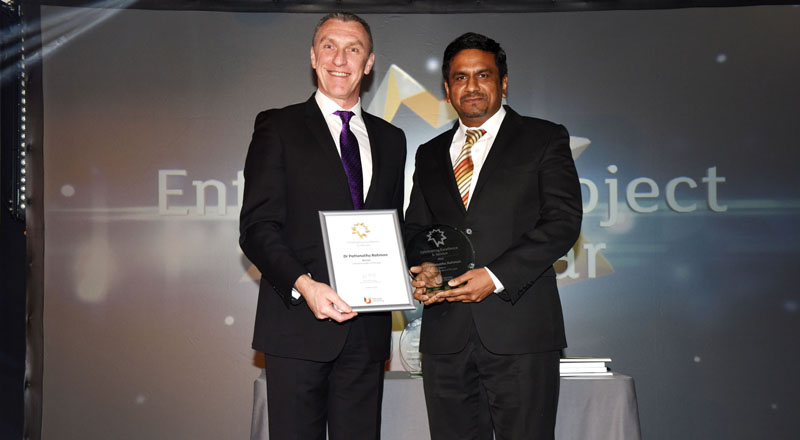 TeeGene, located at The Wilton Centre in Redcar, was selected along with institutions from Cambridge, Cranfield and Exeter to take part in a British High Commission R&D mission to establish collaborative research links with New Zealand-based agriculture, food and biotechnology institutes.
TeeGene is a bio-tech firm which aims to provide sustainable and high performance biosurfactants for industries, in order to replace synthetic surfactants.
Funded by Business, Innovation and Skills (BIS), the international visit gave TeeGene the opportunity to network with institutes like Auckland University, Massey University, Lincoln University and give assistance with their research.
TeeGene also signed collaborative working agreements with New Zealand Crown Research Institutes SCION and PPCNZ to look at how biosurfactants could be used in forestry management.
The week-long trip was organised by the British High Commission, UK Trade & Investment (UKTI) and British Consulate-General in Auckland.
The trade development team at UKTI and British Consulate General in Auckland will support these developments.
In addition, the climatic conditions in New Zealand were also found to be extremely advantageous, producing high yields of algae used by TeeGene in its research.
Dr Pattanathu Rahman, Founding Director of TeeGene Biotech and Senior Lecturer in Process Engineering and Biotechnology at Teesside University, is delighted with the success of the visit to New Zealand.
Dr Rahman said: 'It was a fantastic five days in the New Zealand R&D tour and it was a significant opportunity for us to focus on some key areas during this visit.'
TeeGene has created links with international partners in the past, working with the Biobase Europe Pilot Plant (BBEPP) in Belgium and using its facilities for the biomanufacturing of biosurfactants.
It has also been nominated for the internationally-recognised IChemE Global Awards in 2015, being shortlisted for 'Best Business Start-Up'.
These experiences along with their recent trip to New Zealand have played a huge role in gaining the University start-up company a growing reputation in the global bio-tech industry.
The firm's trip to New Zealand was followed up with educational acclaim, as it won 'Enterprise Project of the Year' during Teesside University's Celebrating Excellence & Service awards.
Dr Rahman was presented with a trophy and framed certificate by Vice-Chancellor Professor Paul Croney during the awards ceremony.
---