Successful businesses 'must embrace change'
A leading journalist has told North East business leaders they must be ready to embrace change in order to stay successful.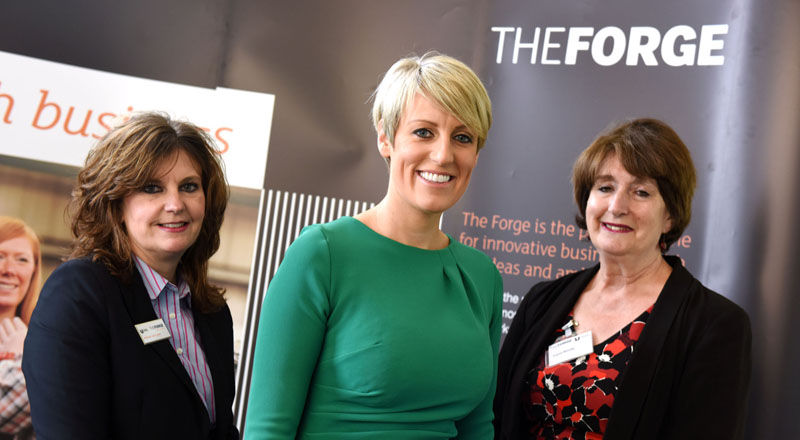 Steph McGovern, the business presenter for BBC Breakfast and a Teesside University honorary graduate, was the keynote speaker at the recent Business Exchange at the University's Darlington Campus.
Steph regaled the audience of entrepreneurs and business leaders from across the North East, with anecdotes from her career in journalism and shared, what she felt, were the key drivers for business growth.
Originally from Middlesbrough, after leaving school, Steph began working at Black and Decker in Spennymoor, County Durham, where she won Young Engineer for Britain for her work on a design that helped save the company more than £1million.
She began her BBC career on work experience on the Tomorrow's World programme, before securing part-time employment as a researcher in current affairs.
She went on to be the main producer for daily financial news on the Today programme on Radio 4, before becoming the lead producer of business news on the BBC's one, six and ten o'clock news bulletins. Steph told the audience of her pride in the North East and how she was working to promote the area outside of the region.
She said: 'When I started at the BBC, I made it my mission to show how proud I am to be from this area. It doesn't help to talk about negativity.
'There are a lot of people in this room who are doing some great things.'
Steph told the Business Exchange that it was her work at Black and Decker which inspired her passion for business.
In her experience, businesses needed to be able to adapt to and embrace disruptive technology.
She said: 'The most successful companies I meet are those which aren't afraid of disruption and are thinking about how they can be part of it.
'The best businesses are also those that engage with young people in their own online space.
'They are the ones that are looking at ways to get round things which are holding them back and not just moaning about it.'
The Business Exchange is a network of senior business leaders from businesses and organisations in the North East and North Yorkshire. Events are held throughout the year at the Teesside University Darlington campus which offers members a chance to hear from high profile national or regional speakers, exchange valuable business knowledge and network with peers.
Pro Vice-Chancellor (Enterprise and Business Engagement) Professor Jane Turner said: 'It was a delight to welcome Steph back to the University to engage with our industry partners.
'She is an extremely passionate advocate for the region and focused her keynote speech upon the skills deficit that we face and the need for businesses to help young people better understand the skills they are looking for by finding more innovative ways to engage with them.
'Steph also presented her passion around the work that she does to help build the self-confidence and self-belief of young people by helping them to consider the skills that they actually already have.'
After addressing the Business Exchange, Steph also spoke to the University's Staff Working with Business conference to highlight the importance and role of Teesside University in the development of relevant skills and knowledge for graduates, before meeting with journalism students.
---